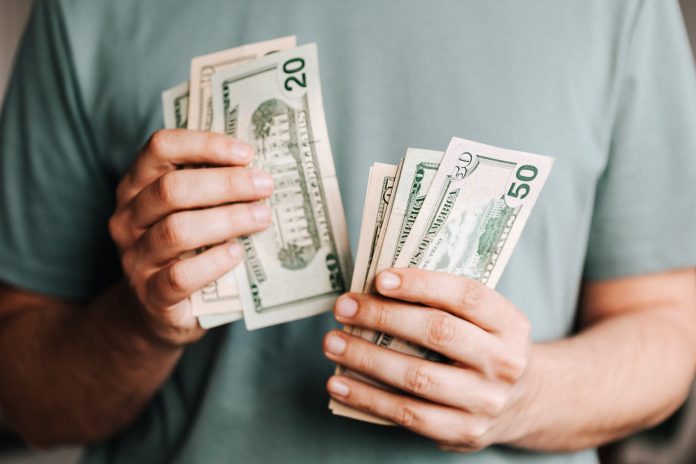 No matter what stage of life you're in, you're likely looking to make some extra cash on the side. It can be hard to find jobs that let you work your own schedule if you don't know where to look. Luckily, there are a variety of jobs available based on your personal interests. 
1. Start an Etsy shop.
Starting an Etsy shop is a great way to begin a business where you can use your hobby and turn it into an entrepreneurial opportunity. You can sell anything from homemade earrings to vintage clothing to craft supplies. It's a great outlet if you are a fan of creating and crafting. 
2. Delivery services
Delivering grocery orders is an easy way to get money quickly. This is made possible by companies like Instacart and Shipt. You can log into the app, choose the grocery run you would like to make, and deliver those items to your customer to get paid. 
Delivering restaurant orders is also a great option if you need more fluid work hours. Apps like DoorDash or Grubhub allow you to clock in on your own schedule to make money delivering food. You simply sign in, click the order you would like to run, pick up the order at the restaurant, then give it to the customer at the address provided. 
3. Driving services 
If you like driving, this may be the best side gig for you. Making money by driving people has become one of the most popular side gigs out there…and for a good reason! Companies like  Lyft and Uber let you drive people to their destinations to get good money. There are ways to make this job fun, like providing snacks and beverages, decorating your car, or simply offering a good conversation to your customer. These jobs make it easy for the time to go by quickly by making some easy cash. 
4. Freelancing jobs
Freelancing is a wonderful option for anyone who wants to be self-employed. You can pick up your own jobs, work your own hours, and maybe even have fun sharpening your skills. There are many different kinds of freelancing jobs that you can look into. Websites like Freelancer, Upwork, and Indeed are posting job listings daily for a variety of specialized tasks. 
5. Dog-sitting, house-sitting, babysitting
There are so many opportunities for you if you are interested in going into dog-sitting, house-sitting, or babysitting. Wag! and Rover are great options for dog lovers looking for some extra dough. Or, if you would rather look after babies instead, Care.com can find you the babysitting jobs you are best suited for.
Maybe you are reading this thinking about how exhausting those options sound. If so, house-sitting is the option for you! Trusted Housesitters is a great company to start your journey of making money simply by sitting on another person's couch. Could it get any easier?
6. Offer cleaning services
Cleaning for some extra cash is also a great option. It may require more structure, but cleaning offers flexibility for how often you work. Many people need help cleaning rental spaces, typically through Airbnb or VRBO. It's a great opportunity to grab your cleaning supplies, blast some music, and make things look and smell good for the next renters. 
Finding your side gig shouldn't be so challenging. Sometimes following your hobbies, passions, or interests can make money. Although these are just a few options, they will get your gears turning on how you can make money without breaking too much of a sweat. 
If you are struggling while in school, then consider our article on Managing Money While In College!