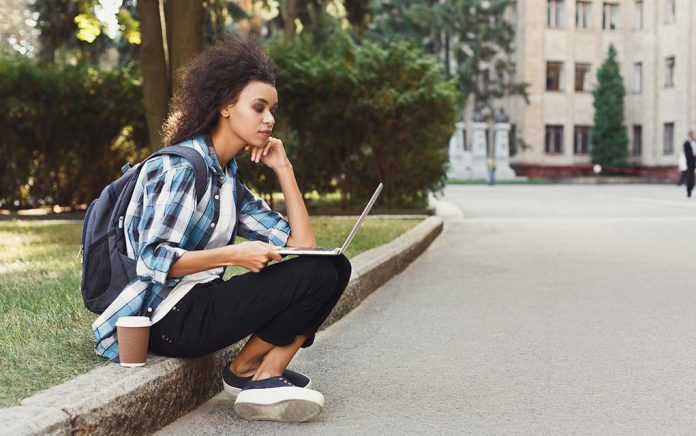 Here's the cold hard truth nobody tells us: College isn't meant for everybody. The way I see it, you're better off not wasting your time on something that's ultimately not the right fit. If you know yourself well enough to know that college isn't right for you, that's cool with us. But if not college, then what's next?
Dealing with the Aftermath
Many of us grow up thinking college is the only "real" option after high school, so naturally, once you've decided that college isn't for you, your friends and family may freak out. In this kind of situation, it may help to approach them calmly and explain your rationale.
Try to be as specific as you can about why you've decided to drop out or not attend in the first place. Whether you need time to do some soul-searching or are having difficulties paying for college — specificity helps people to understand and come around. Whatever your reason may be, it's perfectly valid if you think it's best for you, but of course, you don't want people to feel disappointed in you. It may help them come around if you're clear about your reasons and can articulate them well.
Our loved ones worry about us because they want us to be happy, so focus on explaining how and why this is the right path for you. For example, attending college is expensive, and the time and money you spend attending classes could be redirected to something that's more meaningful to you.
Be straightforward about the support you need during this period of your life. People usually want to help, and they may not know how.
The Roads Less Taken
Everyone thinks that if you quit school you're going to be a wandering beach bum but there are a ton of great options out there that don't involve couch-surfing. And many of them are just as lucrative as a college degree. For example, technical school is a great option if you're interested in learning a specialized skill set geared toward a specific career. You can get started toward a new path in technology, the medical field, culinary arts, automotive technology and more.
Technical schools offer hands-on training that you may not get at a four-year college. Imagine what it would be like to spend your time immersed in a trade you love instead of grinding away at general education requirements!
Similarly, you may want to take up an apprenticeship if you're excited about rolling up your sleeves and getting right down to work. In an apprenticeship, you earn money and learn while you're on the job. Reach out to the local union in the field that interests you to get some advice or find a mentor.
There's more to building a life than choosing a job, though. Other ideas include:
Start a business
Take a part-time job and paint on the side
Join the Peace Corps
Join the military
Volunteer locally or abroad
Take on a big project like writing a book or building a house
Walking away from college is a difficult decision to make, and it's normal to feel scared, lost and even remorseful. Don't forget that it's also important to know what you don't want in life and that you'll never be happy if you follow someone else's path. If college isn't for you, you're only eliminating one of the numerous other options you can consider — and now you have time to explore some of them.