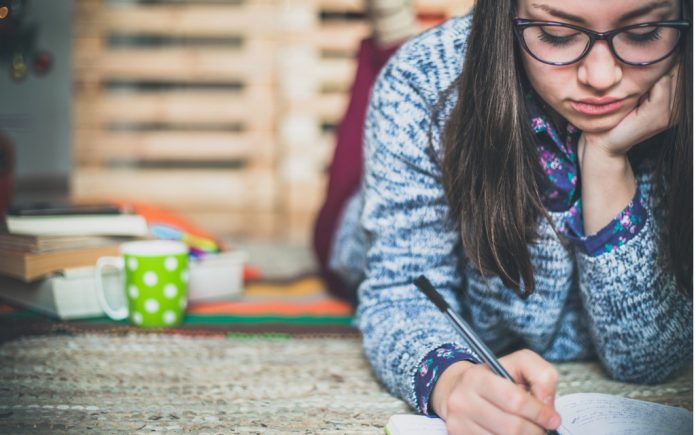 Whether you're a freshman just heading off to college or you're trekking back for another year of knowledge, you may not be looking forward to the dorm room living. There are a lot of challenges that arise when living in a small space with another student. From super-small spaces to cheap eats, here are some relatable struggles and solutions to help make dorm life more bearable.
Lack of a Working Desk
The square footage of a dorm room has much to be desired. Two people are sharing a small room, and workspace is limited. It's important to have a desk where you can write, study and sort through daily life.
One solution is a stackable workstation:
Include a small desk and chair either under the bunk or next to it.
Utilize every square inch of space.
Buy cheap, stackable bins to store everything from books, paper and school supplies.
Install a large cork or peg board to create places to hang files and other important reminders.
Noisy Neighbor
It's unfortunate, but most college kids can relate. At some point in time, everyone ends up with a noisy or annoying roommate. It can be challenging, but the best way to deal with it is to set some ground rules. Communicate. Let your roommate know you need quiet time and clearly state your request. If things don't go as planned, speak to your student advisor.
Ew, That Smell
Dorm rooms locked up all summer have one thing in common, they stink. Damp areas and grungy walls can contribute to mold and bacteria buildup, which can result in unpleasant odors. With cleaning caddy in tow, disinfect and scour your space. Give that tiny room some air flow and open windows and doors. Before you know it, it will smell just like home, or close to it.
Five-Finger Discounts
Some roommates want more than just to be your best friend. Swiping a watch or a pair of earrings here and there can quickly turn into more serious theft. Even identity theft. Keep personal items, including personal information, under lock and key. Buy a small safe and keep your identification info, important card numbers, valuables and school paperwork guarded.
Privacy Issues
A roommate who brings in a beau late at night or even volunteers to have a small party at 1:00 a.m. can make dorm life unbearable. Cramming for studies or just trying to get some sleep can be hard with unwanted guests.
Aside from a polite chit chat about needing your privacy, head to the coffee shop or lobby to get some studying done. Install a curtain across your side of the room, or at least your desk area. This can be a big help in keeping your space more private.
Meals on a Dime
Finding cheap eats in the dorm doesn't have to be complicated. Steer clear of fast food and sugary snacks. Try meal prepping for the week. Shop for healthy foods on sale and store in containers and freezer-safe bags. Sign up for a cafeteria plan, where you can get affordable meals on campus.
Kitchen Space Is Tight
Whether you eat on campus or grab a sandwich at the deli, you need a place to prep food for a quick eat. Kitchen space can be nonexistent in a dorm room. One option is an all-in-one food/breakfast station. A small appliance that combines a coffeemaker, toaster oven and griddle allows you to have home-cooked meals in the comfort of your dorm.
Create a Luxury Space
Dorm rooms don't have to be dull and drab. Glam up your space and make it your own. Add a personal touch by using luxurious bedding and pillows. Install subtle lighting with fairy lights and candles. Incorporate rugs, wall prints and greenery to establish a personal oasis.
College is a rite of passage for many young adults. Dorm room living can be part of that. It may be challenging, but there are ways to create a memorable experience all while making the grade.
~Here's to Your Success!
Copyright 2019, DegreeAdvisers.com