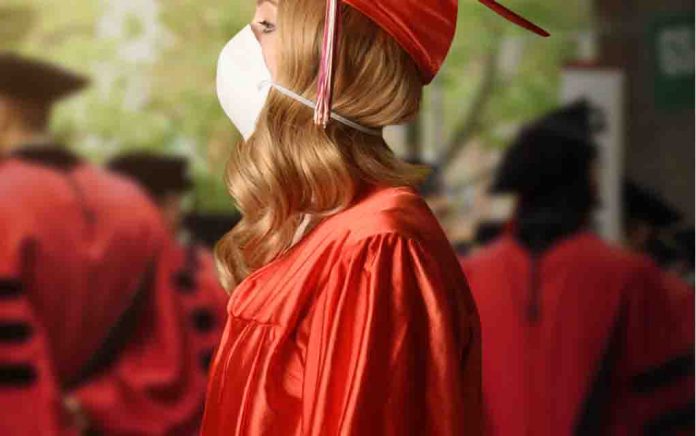 (DegreeAdvisers.com) – Thanks to the COVID-19 pandemic, 2020 has been an unpredictable year. Even if you thought you had your life all figured out a few months ago, the future might look a little hazy now.
With coronavirus fears and college closings becoming widespread across the United States, some people who were planning to pursue their college degrees this year or the following year are finding themselves in limbo.
If you're one of these prospective students, what's the next step? How can you get your college degree despite COVID-19 while staying safe?
How Colleges Are Responding to COVID-19
Since the beginning of March, over 1,100 in-person colleges and universities have closed their doors in an effort to protect their students, faculty and staff from the virus. Most of these schools have moved their programs online so current students can complete the academic year.
Meanwhile, the crisis has put a screeching halt to campus visits for prospective students. Instead of having people come to campuses, colleges are doing their best to offer virtual tours and webinars. Some schools have even pushed back their enrollment deadlines and relaxed SAT/ACT requirements to make the admissions process easier for their new recruits.
All these sudden changes introduce some concerns for people who are planning to go to college within the next couple of years. You might be wondering at this point whether you'll be able to get into your college of choice, or whether it will even be safe to go when in-person classes start up again. With the future so uncertain, it's understandable if you're no longer sure about going after that degree.
What's the Alternative?
Despite COVID-19, many college officials are doing everything they can to make sure students still get the education they deserve.
Colleges all across the country are switching their programs to make them more online friendly. While online school may not be the ideal learning experience for everyone, it has served as a great alternative option in the past for students who've needed more work flexibility. Right now, it could be a smart way to start your career path while staying safe in the comfort of your own home.
There's no telling for sure at this point how long colleges will be closed, or even how long major COVID-19 risks will remain. Having online degree options means you may not have to put your education on hold. Not only is it safer during the pandemic, but it can also save you housing and transportation costs (and you can even go to class in bed if you want).
Find the College for You
If you're serious about a college, it may be a good time to contact the main offices and find out more about scheduled conferences, virtual tours and recent policy updates. Before making a commitment, it's important to know exactly what your college offers and how they're working to keep people safe. Making sure you know what the current plans and requirements are can help you feel more confident in deciding on a school or program.
Transparency and communication between schools and students are more critical now than ever. Keep your options open, and you'll be more likely to find an online program that fits your needs.
More online opportunities may start to open up for prospective students as the COVID-19 crisis develops. Getting your degree without in-person college visits or brick-and-mortar classes can be challenging, but it can also be worth it if you're willing to embrace the experience. Your education matters. It might not happen exactly the way you imagined it, but you can still move forward. Take that opportunity and run.
~Here's to Your Success!
Copyright 2020, DegreeAdvisers.com