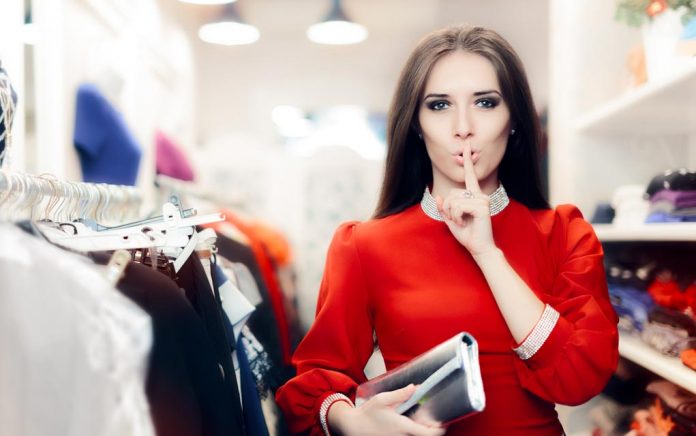 You have to go shopping at some point, so why not get paid for your time? Yes, it's true that you can get paid to go shopping for yourself or other people. Check out these great tips and learn how to make your shopping obsession your best-paying side-gig, too.
Quick Read:
Making a living from something you love doing is one of the keys to being happy. If shopping is your favorite activity, we have exciting news. There are ways to turn your buying addiction into a real, respectable income. Get paid and earn cash back by shopping for other people; or, do it as a side gig for some extra cash. We'll show you some of the most popular methods of getting something back every time you go to the store.
You Can Make a Living from Shopping RIGHT NOW!
Pick Up and Deliver Groceries
One easy way to get paid and satisfy your shopping fix is to visit your local grocery for someone else. There are countless people out there who don't want to (or can't) leave the house for such a simple chore. Apps and online platforms like Shopify can help you connect to and find clients; just be sure they cover your local area first.
Here's a few more examples to help you make your start.
InstaCart, which serves San Francisco, New York, Chicago, Boston, Philadelphia, Washington, and Los Angeles, is immensely popular. Users report earnings of around $25 per hour during peak times (not including tips). Burpy and Shipt are also prominent platforms for food delivery, and the latter is owned by Target. They pay about the same as InstaCart
TaskRabbit is another grocery service website based in 18 cities across the country. Grocery delivery is but one of the many jobs you can pull from this platform. Movers and handymen are always in demand there.
Mystery Shopping
Delivering groceries for others isn't the only shopping side gig around. Mystery shopping is a great way to make back some money that you plan to spend anyways. Sometimes you can get compensated in full for your purchases!
Your options for paid shopping depend on the company you sign on with. But here's the catch: shady mystery shopping services do exist Do your research before you commit. A good rule of thumb is to avoid any services that require up-front payment because you're all but guaranteed to never to earn it back.
Need solid options to help you stay safe while you build your next best side gig? Here's a list of highly-rated companies to get you started.
Cash-Back Credit Cards
In the wrong hands, a credit card can be a dangerous weapon. It's easy to be irresponsible and use them inappropriately, racking up way too much debt you can't pay off.
But here's the thing: credit can be really powerful when you use it right. Cash-back credit cards can help you build up your credit score; you just need to ensure you never carry a balance over 30 percent of your credit limit at any given time. As a good rule of thumb, you should also pay off your balance completely each month. If you can't, pay at least twice the minimum monthly payment instead.
With regard to cash back credit cards, you have to use them in order to benefit from them. Don't rush out and splurge on luxuries; instead, use them to pay for your groceries, light bill, and gas bill. Then, pay the balance of immediately using cash.
As for points rewards cards, these are really only useful if you get points for spending you already do. Gas and grocery store cards are the most useful for this specific reason.
Rebate and Coupon Apps
You can save some serious cash with rebates and coupons and even earn money back with some strategic planning. Plan your shopping lists around coupons; use as many as you can. Then, search for any rebates you can apply to past purchases. This is a useful tactic to cut down on your grocery bill, and potentially, save on larger purchases including furniture and hardware.
Earning money from shopping has been a thing for decades, but early options were really limited. Technology, credit cards and apps give you more choices to earn money from shopping around. Use that power to make some extra cash!
~Here's to Your Success!