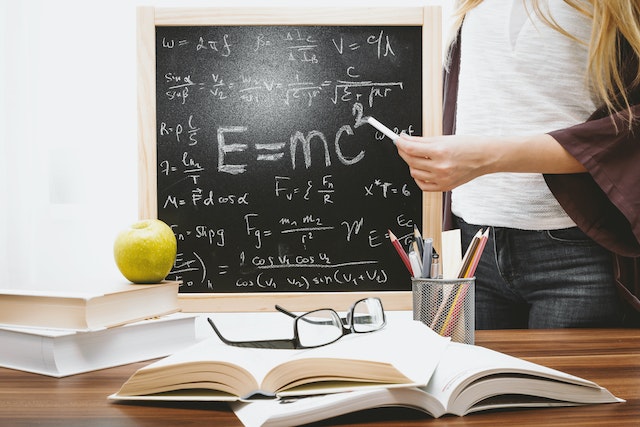 When most people think of education majors, many will assume those graduates will go on to teach at a school of some sort. However, education majors have many career opportunities beyond teaching and tutoring.
As you're earning your degree, consider the variety of job fields education majors have at their fingertips! You'd be surprised at how many different job opportunities there are and the potential high salaries that come with them.
Principal, Vice-Principal, or Superintendent
A great alternative to classroom work would be an administrative job! As an administrator, you oversee an entire school or school branch (depending on size). 
Daily tasks of an administrator include meeting with parents, helping faculty, and meeting with other district administrators. Most administrator jobs in the US require a master's or doctorate. These jobs' salaries can range anywhere from $88-$118k.
Standardized Test Developer
This job entails creating high-quality academic assessments with questions varying in difficulty level. Standardized test development is a meticulous job. It requires having high expertise in your studied subject.
In this job, you could work in an office or school, depending on the school size. Bigger schools typically create their own assessments to prepare for state testing. This position will also require a master's or doctorate degree, and the average salary is $65k.
Educational Consultant
If you're looking for a job outside of teaching but still want to work with kids, there's hope! Education consulting is still somewhat hands-on, and you can impact students' learning positively without being an instructor in a classroom. In this field, you'll likely work in more than one school, traveling between school districts. 
Most consultants have an office within a school district building. Your daily tasks can vary depending on the needs and goals of your district at that time. You might work with principals one day, and then directly help teachers with their processes the next day. This job generally will pay about $64k per year.
After-School Program Director
If your goal is to work around students, this position is a great option. Since this job is an after-school program, you will be working face-to-face with students through various activities and assisting with homework as needed.
Your coworkers will primarily be coaches and other teachers, planning out a schedule of games and other activities. The hours for this job will look different from other teachers as you'll likely remain at the school when most have finished their work days. This position does not require a master's or doctorate- just a bachelor's degree in education. The average salary for this job is about $62k.
_
There are many fields within education you can go into besides just working in a classroom with a commonly low-paying salary. When getting your degree, explore these other options and see the variety of jobs that best fit your passions and interests!
Education majors don't always need to be confined to the classroom. Explore the world of education and find a job where you can make the most amount of impact.