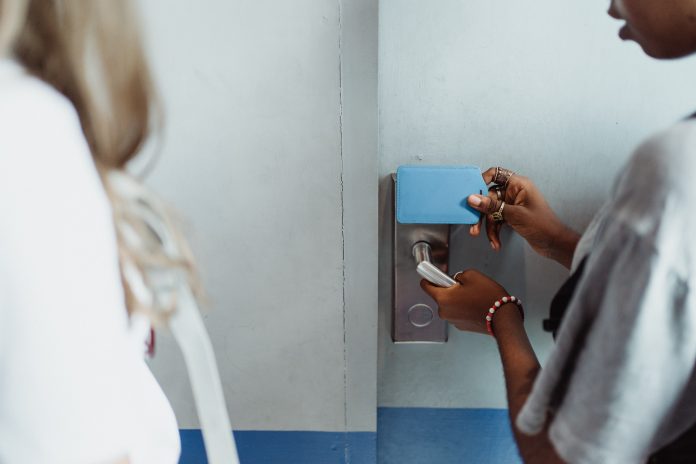 As you prepare for college, a few factors must be considered before diving into your first semester of studies. One major factor is deciding whether or not you want to live on-campus or off-campus. There are both pros and cons of dorm living, and whatever you choose is based on your needs and preferences. 
It's important to recognize where you're at and what you're willing to sacrifice to live on your college campus. Here are the pros and cons to campus living. 
Pros of Living on Campus
Living on campus gives the full college experience. 
Campus life allows you to be fully aware of when something is happening on campus so you can jump in on the action. There's no need to worry about FOMO when all the fun is right outside your door!
By living on campus, you can meet people, make friends, and be involved in all the campus activities simply by walking out of your room. 
Living on campus makes schedules easier.
With easily accessible facilities and campus resources, you have loads of opportunities right at your fingertips that you wouldn't have living off-campus. You can get to the library, gym, lounge areas, coffee shop, cafeteria, and security station simply by walking. 
Living on campus can also save you the hassle of getting up earlier than you need to. No need to drive to campus, search for a parking spot, and hope to show up to class on time. All you have to do is roll out of bed and walk!
Living on campus can save you a lot of trouble.
Meal plans allow you to choose from a full buffet of freshly made meals at the cafeteria daily. This means no more time spent grocery shopping and cooking for every meal. This is a huge help when you are a busy full-time student.
Living on campus can save you money.
The cost of housing on campus includes a furnished dorm with heating and cooling, water, and wifi. You won't have to worry about keeping up with bills or maintenance when it comes to your dorm room.
Although dorming may be more expensive for some people than other options, scholarships are available for living on campus. On-campus jobs are also a great way to help cut down or even eliminate housing costs.\
Cons of Living on Campus
Living off campus can be much cheaper.
If you live at home with your family, there's no need to spend a ton of money on dorm costs unless you really want to live on campus. Money plays a huge role in deciding if living on campus is worth it or not, so choose wisely!
Although it can be fun, dorm life is not for everyone. 
Living on campus doesn't allow for much privacy. Whether it's a shared room or a shared bathroom, you're not going to get much privacy.
Although some responsibilities become easier on campus, that's not true for all of them. Tasks like doing laundry, getting mail, and making your own food can also become much more difficult on a college campus. 
If you're careful to weigh decisions on what you think is worth it, your college experience will be a great one!