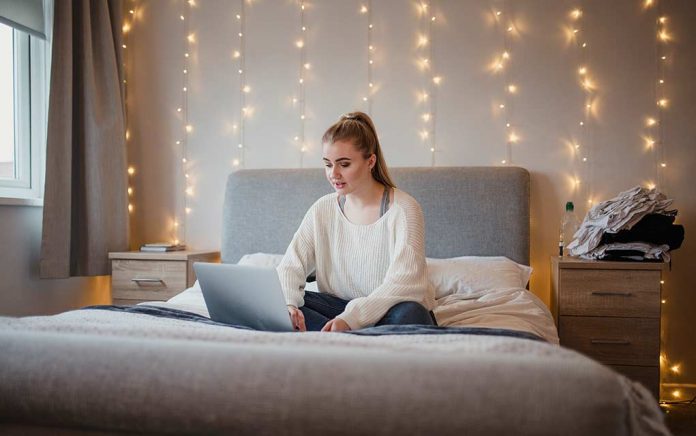 You're getting your first taste of independence — congrats! After deciding which college you're going to, deciding whether to live in a dorm or to rent an apartment is one of your next biggest decisions. No doubt, money's on your mind, so let's explore the question: Which option is the most cost-effective?
The Deceptive Bottom Line
Cost is really only one factor to consider, but it's number one for most so let's get to it. When considering cost, the obvious big hitter is rent. It's usually cheaper to live off campus in an apartment than it is to live in a dorm. On average, a student can save about $200 a month renting off campus. So it seems at first that renting is the way to go. But is it?
But, It All Adds Up
There are numerous other expenses you also should consider when renting. For example, you may need to buy your own furniture if you decide to rent. If you have roommates and you're lucky, they might be able to help with that. Even then, at the very least, you'll need a bed frame and mattress, which will run you between a few hundred and a few thousand dollars.
Most dorms will furnish a bed and desk for you, saving you not only a lot of cash but also a lot of time — especially if you're like me and dread putting together new furniture. Also, some dorms come with meal plans. This is prepaid money you can use to buy food at restaurants and stores on campus. To put the value of that in perspective, students who rent can expect to pay an average of $151 each week on food.
The total fee a student pays for living in a dorm also usually covers the cost of internet, possibly laundry and other utilities that renters often have to pay out of their own pockets. The average cost of utilities (such as electricity, gas, water, garage, sewage and recycling) plus TV and Internet can add up to over $400 a month for one household.
If you're extra conscientious, perhaps living in an apartment can cut some of these costs. To some extent, you can control factors like the amount of water you use and the groceries you buy. Splitting these expenses with other roommates may help you save money, too.
Commuting
Living in an apartment off campus also means commuting. A car will cost you a pretty penny — and then there's insurance, not to mention the price of gasoline, maintenance and parking. All of these fees (often made worse if it's an older car) can consume a monthly budget, adding up to an average cost of $200 each month.
Our Most Precious Resource
Needless to say, there are a lot of different expenses to keep track of as a college student, especially if you're balancing a job and a full course load. Though living in a dorm may seem more pricey, the many different expenses related to renting an apartment can also add up.
At the end of the day, money is important — but so is our time. Living in a dorm offers the convenience of living where your classes are, plus the peace of mind that many of your living expenses are taken care of and streamlined into one fee. Dorm living also means not having to hassle roommates every month for rent and utilities.
The price of convenience is a worthwhile investment for many people, but everybody's needs are different and your college experience is yours to shape into whatever you want it to be. I hope this advice will help you flourish, whatever decision you make.