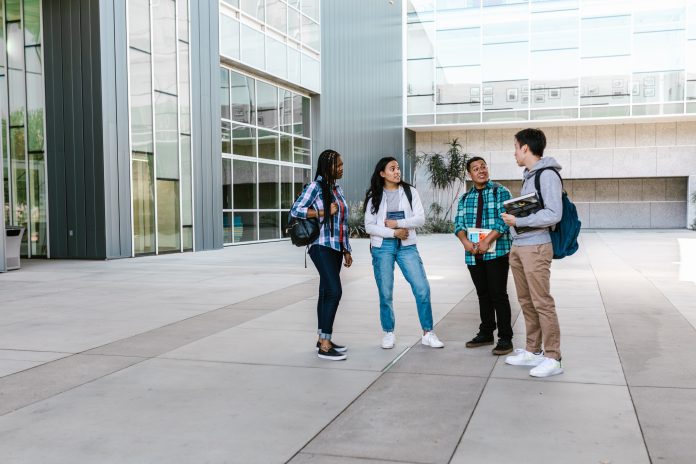 When you go on a college campus tour for the first time, it can all feel a little overwhelming. You're taking in so much information all at once. You want to make sure you can remember everything so that you can make a good decision later. 
What should you ask your tour guide when you're on a college campus tour? Here are a few questions that will help you get a better idea of what life on campus really looks like.
How's the cafeteria food?
The school website will try to advertise a one-of-a-kind meal plan for their students. However, that's not always a truly accurate assessment of available dining options. Asking your tour guide (who likely still eats the cafeteria food) is the best way to get an honest answer. 
This is especially important if you are someone who has food allergies and can't really have a flexible diet. Without knowing your options, it's hard to say how much more money you'll be spending on getting the right food for you. 
What are the dorms REALLY like?
When you're on a campus tour, every college tries to show you a staged dorm room. The thing is, it only looks so big and clean because it's totally fake. There aren't any personal belongings in there that you would actually use on a daily basis. 
Ask your tour guide what the on-campus housing is like for the average student. Does it take forever for maintenance requests to get fulfilled? Are there a variety of options that fit your price point, or would you be stuck paying for amenities that you won't use? These are all good things to look into while you're already on campus. 
Is there on-campus work available?
During your time at school, there will come a moment when you realize you need to pick up some extra work. College is expensive, and there's always something unexpected to pay for. Ask if there is on-campus work available that will let you bring in a little extra cash. 
The benefit of on-campus jobs is that they tend to be much more accommodating to your academic schedule. Whether you keep to yourself as a librarian or you chat the day away as a barista, there's something for everyone. 
Where do most people hang out and do homework?
Get a glimpse of the average day in the life of a student by asking this question. You can find out the best spots to meet up with friends on campus or host a study group with some classmates.
Asking your tour guide the best secret spots to hang out on campus gives you a realistic view of what it would be like to attend school there. They can show you the lounges, common areas, and lobbies that you'll have access to as a full-time student.