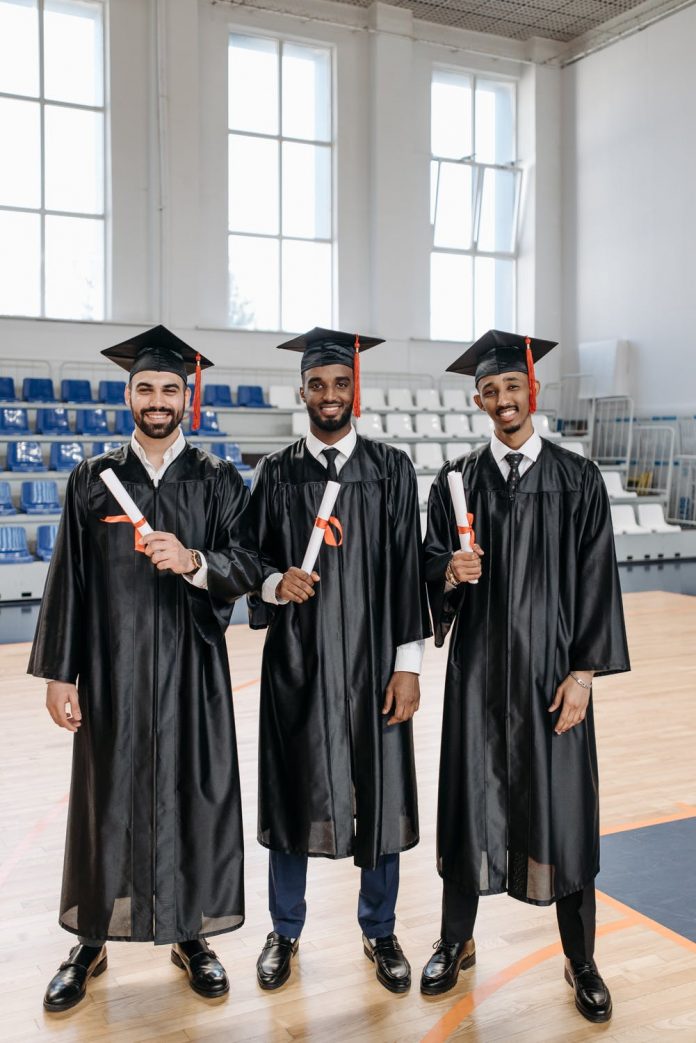 The words "college degree program" probably don't stir up much excitement or garner any strange looks. After all, a college education is run-of-the-mill. Talking about enrollment, or even class schedules, might not be the most exciting conversation. Yet, there are programs out there that might warrant a second, or even third, glance if you want a career that isn't just like everyone else's. 
There are degree programs all over the country offering new and exciting career opportunities. Some are unusual but not all that strange, while others might be a little out there for your tastes. Let's take a look at some of the stranger degrees you can earn and what exactly you can do with them.
Ethical Hacking
Wait. What?? It turns out you can earn a bachelor's degree in Ethical Hacking. You'll find this degree listed under Information Technology, and taking this path could help you get a job as an Information Security Analyst. Whether you're protecting the country from international espionage or simply working for a corporation, this type of career can earn nearly a six-figure salary.
Psychic
It turns out that you can actually make a career as a psychic. Instead of being born with the gift, you can study the scientific methods used to predict the future. It typically pays anywhere from $40,000 to $60,000 annually. You may find this degree program under psychosocial studies. 
Nautical Archaeology
If you're thinking Indian Jones on a boat, you're not far off. Nautical Archaeology is the study of boats from various cultures. You can find this bachelor's degree program listed in Maritime Archaeology or Nautical Archaeology. This unusual yet intriguing career can net you an average salary of $90,000.
A Beatles Historian
All you need is love for the Beatles to become a Beatles historian … actually, you'll need a bachelor's degree in Beatles history. This music history specialty can net you an average salary of $36,000. 
Pop Culture
If you thought pop culture was only useful for trivia, think again. Your bachelor of arts in pop culture could score you a job in journalism, public relations, or advertising. You could make an average of $43,000 to study popular movies, music, media, and culture. You'll probably be even better at trivia, too, and earn extra prizes by showing off your knowledge!
Puppet Art
If your inner child grows into a fully-grown adult who loves puppets, there's a career for you in the puppetry arts. This bachelor's degree in theatre performance and design can net an average of nearly $55,000 annually. Whether you find yourself making puppets, designing sets, or managing puppet shows, it turns out that you and your inner child can be delighted by the art while paying your bills.
Adventure Education
If you love the outdoors, you might enjoy a career in Adventure Education! Earn your specialist bachelor's degree, and you may find job opportunities at national parks or in other outdoor adventure locations. The salary ranges from $20,000 to $90,000 on average. 
Bakery Science
Do you love cupcakes? Scratch that! How MUCH do you love cupcakes? You could be earning a bachelor's degree in Bakery Science to learn all aspects of the bakery industry. The average salary comes in around $46,000, but the job opportunities are near-limitless. Restaurants, catering, hotels, food testing labs, and all manner of positions could await you!
Theme Park Technology
If you love theme parks and engineering, this could be the degree program for you! This engineering degree focuses on theme park technology, civic engineering, and mechanical engineering. You could ultimately spend your time working in a theme park and making anywhere from $45,000 to $80,000 a year on average. 
Diving Technology
If you love diving, it doesn't have to remain a hobby. Consider an associate's degree in dive technology, and you could become a scuba instructor, underwater photographer, divemaster, or even run your own dive shop. You could make an average salary of $55,000 a year and spend your days diving.  
Before you settle on a college degree program, be sure to do your research. While some of these degrees might be a little strange, you could end up in a fun and exciting new field you'll love. If nothing else, it will shake up that college education conversation when you casually drop in your experience earning a psychic degree or working in a theme park engineering the latest roller coasters.