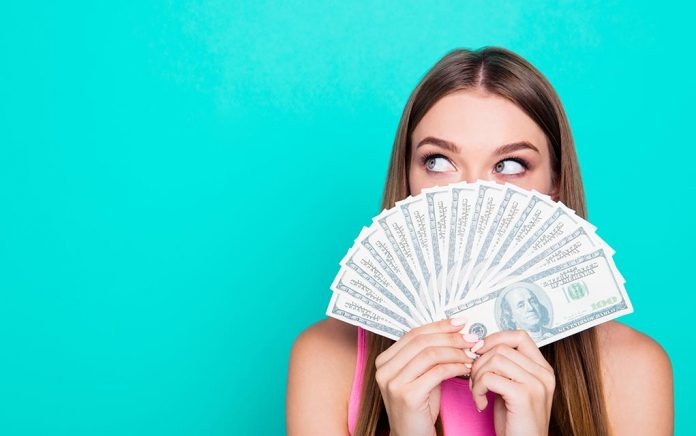 The average student graduates with a debt of about $29,800, according to CNBC. What's the best way to ensure your new job is going to pay enough to help you manage your debt (including student debt) and life on all fronts? The answer may be within finding a degree that pays well. These programs can help you earn $50,000 or more per year — will that help balance the checkbook?
Dental Hygienists Are Consistently in-Demand
Dental hygienists can earn salaries that begin at just over $60,000 a year. Not bad for a job that only requires an associate degree, especially if you're not interested in returning to school to complete a bachelor's. Continuing education credits, also known as CE credits, are necessary to keep up with industry changes and new developments within dental healthcare, though so some schooling will be required post-grad.
Fashion Design Continues to Grow
Fashion design is another industry that seems to be projecting growth and potential for a high income with only an associate degree. Salary is over $35,000 for those just starting out, but mid-career designers can earn over $60,000. Creative individuals will find this a lucrative and enjoyable profession.
Engineering Offers a Wealth of Opportunity
Engineering is one of the most stable professions for people seeking quality employment right out of school without the need for continuous studying. Software engineering starts out at $50,000, with the potential to move up into the six figures. A job in electrical engineering can earn you over $40,000 a year to start, averaging $75,200 by mid-career. Other options are available, such as computer, civil and mechanical engineering, all of which have plenty of opportunities for new grads.
Computer Science Degrees
Computers have become integral to everyday use. From laptops to smartphones and desktop computers, our favorite electronics aren't going away anytime soon. Individuals skilled in repairing, programming, and improving computer systems will likely always be in demand for these needs. Many people starting out with a computer science degree can earn $40,000 a year, with established computer techs averaging about $68,400.
Pick a Career You'll Love
To remain fulfilled and successful, it's important to pick a career you'll love. While this is only the beginning of your options, we hope it gives you an idea of what you can do with just an associate degree. Imagine what's possible, and then go get it.