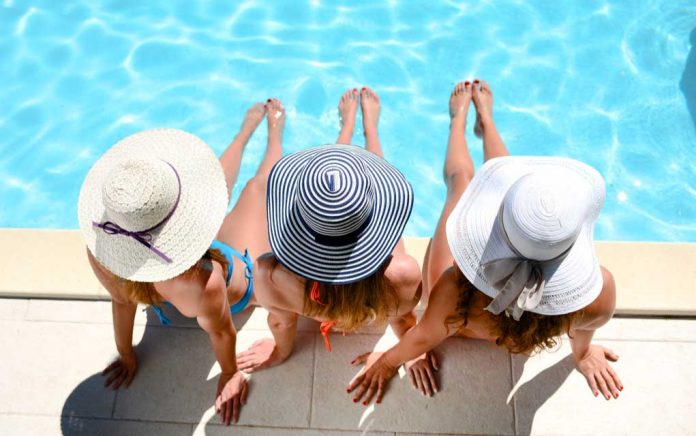 (DegreeAdvisers.com) – The thought of Spring Break may invoke images of college students partying at the nearest beach and hitting nightclubs. Unfortunately, social distancing, reduced breaks at some colleges, and the ongoing rollout of the COVID-19 vaccine may force the traditional idea of Spring Break to evolve — at least temporarily.
Of course, not every student opts to party hard for the occasion. In fact, some choose leadership retreats, volunteer opportunities, and internships during their time away from school. Regardless of the preferred way to take a break, there are advantages to turning "Spring Break" into a "Well-Being Break."
#1 Make the World a Better Place
Finding a way to be the change can help you make the most of your time away. Whether that looks like donating money to a good cause, volunteering for a community service project, practicing random acts of kindness, or even picking up litter in surrounding neighborhoods is up to you. Either way, finding a way to make the world a better place is a great use of time off. Giving back and making positive contributions to society can provide a sense of pride, purpose, and accomplishment.
#2 Retreat From Regular Life
While the idea of a retreat may inspire thoughts of an expensive vacation destination, it doesn't have to look that way. Retreating from regular life can be as simple as renting a cabin and getting away from it all. Or, you might just take a social media break in order to sort through life priorities instead.
What matters most for a retreat is changing up your routine, getting away from the usual stimulation, and turning the focus inward to evaluate life. Whether this looks like a getaway to a socially-distanced location or an unplugged staycation, this can provide valuable introspection that can help us feel refreshed when we return to the daily grind.
#3 Try Forest Bathing
Concepts like forest bathing have been shown to reduce stress and contribute to one's overall health and well-being. It simply means going outside and immersing oneself in nature (no bathing required). Take a hike, go camping, or even spend a little time beneath the stars in a natural location — all are all good options. Even visiting a local garden or taking a walk through a scenic park can help simulate this effect.
#4 Learn Something New
While "break" and "learning" don't seem to mesh well, they certainly can if the focus is on something that is enjoyable. Taking a Master Class in an area of interest or finally taking the time to master a recipe we love can be a great way to take a break from the hustle and enjoy learning something new. Plus, it's easier than ever to find online classes that cater to any interest.
#5 Play Tourist
Even if travel isn't in the cards, it's always possible to play tourist in your own area. Seeing where you live from a fresh perspective could involve eating at a locally owned and operated restaurant, viewing the work of local artists, taking in any agritourism opportunities in the area, or even just exploring new points of interest in the surrounding area. Tourists are usually prepared to be delighted, and playing tourist where we live can bring a whole new way of looking at the places we call home.
Spring Break is a fun excuse to break up the monotony of the Spring semester. For many, it's a bridge from winter to those summer months that signal freedom from taking tests and making the grade. Even if we can't have the Spring Break of our dreams, there's nothing stopping us from using the time to indulge!
~Here's to Your Success!
Copyright 2021, DegreeAdvisers.com