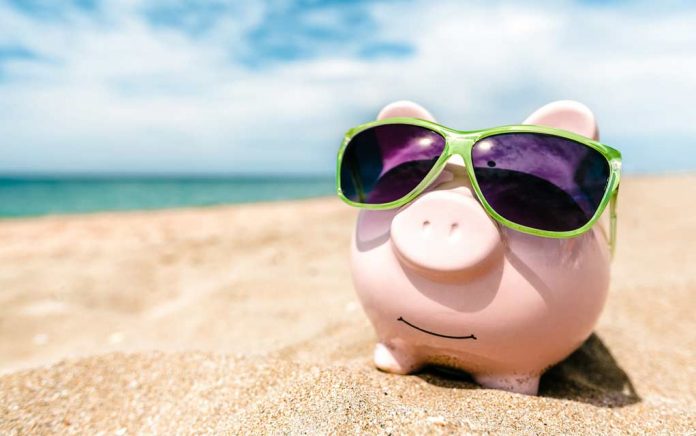 Did you know that when it comes to road trips, whether you plan a route or simply drive, you're building job skills that can better your future and make you more employable? Check out these 10 ways summer road trips help you become better on the job.
Quick Read:
Road trips are a staple of high school summers. While teens and young adults are having the time of their lives, they're also honing their skills for future careers…even if they don't know it. Many traits managers look for in employees can be developed on a road trip. Which of these skills have you learned while having fun with your friends?
Take a Summer Road Trip to Learn These Valuable Job Skills.
Budgeting: Planning a budget for a road trip and sticking to it is a necessary skill. You don't want to get stuck somewhere with no money to get home. This skill is also one you'll need for most any career.
Planning: Creating an itinerary of where you want to stop, what you want to see and the best route for your road trip is important. This can help you with planning in many areas of your life, including on the job.
Adaptability: Road tripping forces you to become adaptable; if you have car trouble, you'll need to find a way to deal. That same skill benefits you at work too, by making it easier for you to roll with the changes and pressure.
Media skills: Road trips are the perfect excuse to blog and share pictures. These skills can help you land a career in tech, journalism or even travel.
Time management: Good time management skills help you stay on schedule and arrive on time, especially while traveling. As you improve at following a schedule, you'll become more organized and "on track" at work too.
Teamwork: Being able to work with a team is a huge part of a road trip with your friends. Who controls the radio? Who plays navigator? Where will you stay? As you figure out the answers, you'll learn to delegate — an effective leadership skill for supervisors and managers.
Packing: Having the foresight and preparation to pack the right items for your road trip can make the difference between fun and drama. While you probably won't be packing for work (okay, MAYBE business trips) you'll still hone your ability to plan ahead — and that's universally beneficial at work.
Navigation: Knowing where you're going and how to get there is important when on a road trip. When you travel for business, you need good navigation skills to plan lodging, meals and even parking at meeting venue.
Facing Adversity: Roughing it in the woods is fun, but it also forces you to learn how to make do with what you have. At work, this translates into a keen ability to compromise, find solutions and face adversity (like a lack of resources).
Your wild and crazy adventures on the road aren't just for fun. It might sound out there, but it's true. Rock a road trip this summer and evolve yourself personally and professionally, all at the same time.