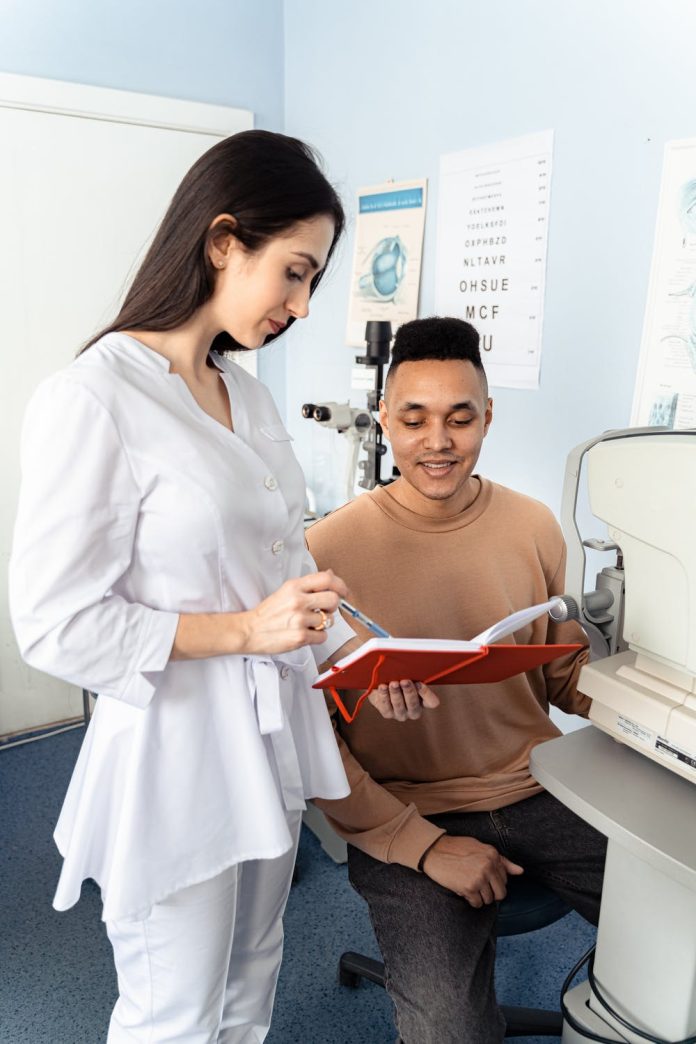 Undoubtedly, having healthcare benefits can help offset the cost of healthcare. If you want a job with excellent healthcare plans, consider applying for jobs in one of these career paths.
Health Technician
According to Payscale.com, Health technicians are paid about $50K annually on average. In addition to their salary, many receive additional benefits for specialized healthcare coverage and high-value insurance rates. The best part? They work in a clean and safe environment that offers adequate compensation and plenty of room for advancement. 
A health technician's job is to help maintain the health of patients. This may involve helping them with their personal hygiene, providing medication, or assisting with treatments. They have a top healthcare plan with ​​included comprehensive coverage. One of the biggest benefits of a comprehensive healthcare plan is that it covers preventive care. This means that you can get regular checkups and screenings without worrying about the cost. Comprehensive plans typically include coverage for prescription drugs, hospital stays, and other medical expenses.
Registered Nurse (RN) & Licensed Practical Nurse (LPN)
According to the Bureau of Labor Statistics, nurses are always in demand, so they earn an annual mean wage of more than $75,000. Registered nurses have more training than licensed practical nurses. They are responsible for providing patients with care and teaching them how to manage their health. Licensed practical nurses provide standard nursing care, such as taking vital signs and changing dressings. RNs and LPNs often receive benefits as part of their employment package, including medical coverage. 
As an RN or LPN, you don't want to think about your healthcare plan. You just want it to work when you need it since you spend your days taking care of others. Nurses may be eligible for health insurance, retirement plans, and other benefits. Some employers also offer tuition reimbursement or continuing education opportunities. Employees may also receive additional benefits, such as continuing education opportunities, uniforms, and housing allowances. Some hospitals even offer sign-on bonuses. Their healthcare plans include comprehensive care, inpatient hospital room needs, cardiac needs, outpatient surgery and treatment, prescription drugs, treatment of illness or accidents, emergency care, and more.
Home Health Aide
HHA's are paid slightly less than nurses, with a mean wage of $20K annually. However, many HHA's receive additional benefits in addition to their salaries. The job outlook for home health aides is excellent. Healthcare support jobs like this one may grow by 22% over the next few years. Home health aides provide a valuable service for seniors and disabled individuals who need help with their day-to-day activities. 
These workers often go above and beyond expectations to ensure that their clients are comfortable, safe, and healthy. Companies hire them and support them with quality health care benefits. That includes preventive care, low deductibles, surgical care, pregnancy and childbirth costs, diagnostic care, etc.
Alternative Jobs
Even though these careers have great coverage, there are also a lot of education requirements and workplace competition compared to other occupations. While working towards one of these three careers, you should also sign up for a low-cost, high-deductible health insurance plan that will still offer you some protection until your dream.
Here are some corporate companies that offer fantastic health coverage for full-time employees:
Facebook

Twitter

Costco

Microsoft

Trader Joe's
If you only have the time and flexibility to pick up part-time work, these companies below give great health benefits for their part-time employees:
Starbucks

Amazon

Walmart

Lowe's

Costco

Ikea

UPS

Delta
For more information on how to get into one of these careers check out our article A Career as a Registered Nurse!