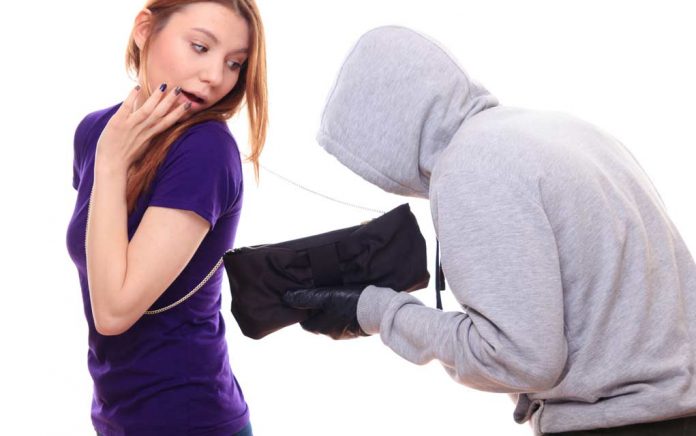 Have you been thinking about starting your own home business or work at home job? There's a lot of advertisements for home business opportunities posted online, but unfortunately, a significant number are little more than scams. It's important to examine any business investment before going forward, but you have to pay especially close attention to anything that claims to be a home business. We'll teach you how to do that right here, right now.
Quick Read:
Scammers constantly come up with new and enticing ways to fool consumers into handing over their hard-earned cash. Masked opportunities like assembling craft products and stuffing envelopes are really just costumed pyramid schemes, but they can be difficult to recognize if you don't have the right information. Learn to spot common scams and avoid falling victim to someone taking your hard earned money with this guide.
Here's How to Avoid the WORST Home Business Opportunity Scams.
Spotting a Business Opportunity Scam
When an ad pops up on social media or through a search engine that promotes a generous financial return, it's important to judge it carefully. You always want to identify if it's a scam immediately to avoid being swindled.
Just how common are scams? Here's a few of the "opportunities" we often see floating around out there, unbeknownst to eager individuals who fall for them. Here's a list of the most common:
Companies charging a fee for information on other work at home jobs that are posted elsewhere online.
Assembling jewelry or crafts that are tedious or time consuming and the company doesn't buy them back.
Pay a fee for businesses to send you materials you have to mail out for them. The materials never arrive or you end up paying their postage.
Placing ads on social media and spamming consumers. Paying to sign up and never get reimbursed for your work.
Extreme network marketing, requiring a large investment. Must sign others up and ends up being a pyramid scheme.
Data entry or typing jobs that require a startup fee, only to get paid pennies per hour for the work you complete.
It's important to differentiate between a scam and unrealistic expectations from a work at home job. Some may be legitimate in the sense they offer a payment for a service but it can be too time consuming or impossible to complete. Other opportunities like stuffing envelopes are scams in which you send money but get nothing in return. Report these to the FTC.
Avoid Get Rich Quick Listings
Some home business opportunities promise you fortunes right away. They require a large start up fee. Victims use their life savings or sell belongings to get started only to end up penniless. If you have doubt, do some research. Make sure the company has a proven track record and that you understand the rules and regulations.
Don't Give out Personal Information
Scammers take advantage of people by gaining access to their personal information to drain their bank account. Only choose reputable job boards and companies to find work and avoid giving information to an unverified source.
Finding Legitimate Home Business Opportunities
Only accept work from legitimate companies with a proven track record of good business conduct. Popular choices include:
Virtual assistants
E-commerce sales, like eBay or local Facebook sites
Pet sitters
Bookkeepers
If a business needs your tax information, they should include their tax-ID and full business name so you can cross check. Visit their website and look for their consumer protective badges such as the BBB or Federal Trade Commission.
There are good business opportunities if you look carefully. Knowing how to differentiate between a scam and a legitimate opportunity is the first step in finding something that works for you!
~Here's to Your Success