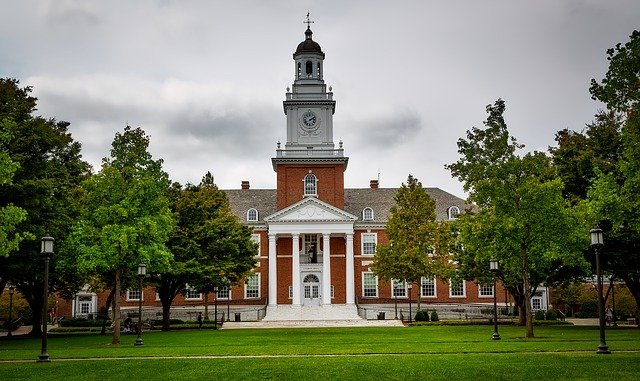 How do you know that a school is "the one"? There's no right or wrong answer to choosing a college. There are, however, some crucial factors to consider when it's time to make your final decision. 
Here are 10 things you should remember when choosing a college.
Overall Cost
Between tuition, class fees, books, parking, meal plans, and parking, many costs add up each semester. Take a close look at the price tag of each college that you're considering. Talk to an admissions counselor about potential expenses and payment plans for your university of choice. 
Campus Location
How close is the campus to stores and restaurants? Do you want to go to school close to home, or would you rather take a chance and go somewhere out of state? The location of a campus is a major deciding factor in the particular place you choose.
Degree Plans
Consider the options available to you in your future degree path. Some schools offer more specialized programs than others. If you invest time and money into a degree, you might as well get one that fits your goals and aspirations.
Notable Professors
Some colleges boast professors that are successful authors, researchers, and speakers. Most of your time in college will be spent listening to lectures and engaging in the classroom, so you want to find professors who will benefit your education. Even if there aren't any famous professors, you want to have instructors that are willing to engage in your learning. 
Job Placement
The ultimate goal of college is getting a higher-paying job after graduation. Consider what connections you'll be making at the school you choose. What jobs will be available simply because you have the name of a particular university on your resume?
Extracurricular Activities
All work and no play is exhausting. Take a look at extracurricular activities that you can get involved in to help you unwind and enjoy your free time. Whether it's a club or an intramural team, you want to make sure you have fun during your college years. 
Student Life
Nearly every school offers different activities on campus that a student life committee organizes. Some schools are renowned for the fun events that they put on for their students to encourage high morale and give students the best experience possible. If you like to meet new friends at school-sponsored get-togethers, look into the student life.
Available Housing
Every university has a different policy about housing. Some allow you to live off-campus within a certain radius. Some require you to live in dorms as long as you're enrolled full-time. Whatever your preference, there are sure to be housing options available that fit your budget.
Campus Safety
Not many students consider how campus safety affects their everyday life until they're in a tricky situation at school. Opt for colleges with extensive safety measures in place and round-the-clock surveillance. The more help that's available, the more you'll be able to rest assured of your safety. You'll be able to handle emergencies that may, unfortunately, arise during your college years. 
Dining Options
If you live on campus, you'll eat from the dining hall most of the time. Research schools that offer meal plans that cater to your dietary needs and possible allergies. The more variety, the better. You want to make sure that you stay fueled up and energized for all of the work ahead!
For more college advice, check out our article Community College vs. University- Which is Better?