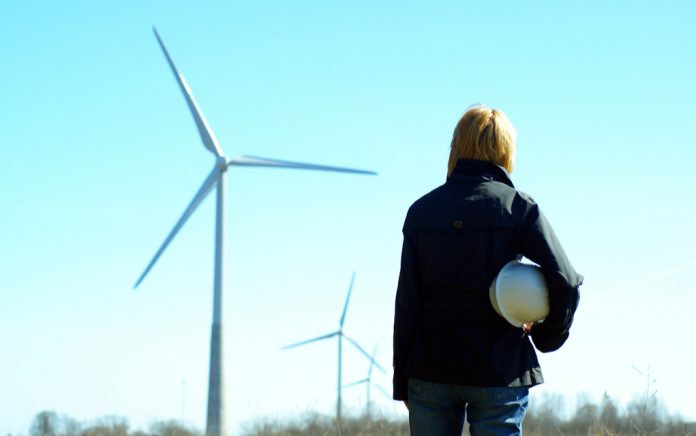 Calls to address climate change are heard around the world, and more young people are seeing environmental protection as one of the defining issues of their lifetime. More college graduates are looking to make a difference in addressing climate change, making jobs in conservation and alternative energy increasingly popular.
Environmental jobs are projected to experience above-average growth over the next decade, according to the Bureau of Labor Statistics. Plus, they're also some of the best-paying jobs you can step into right now.
Have a knack for science and a passion for the environment? Check out some of these environmental careers in high demand.
Alternative Energy
This sector is also known as renewable energy, or green energy. Essentially, people who work in alternative energy are aiming to eliminate dependence on fossil fuels. Jobs in alternative energy could include wind turbine installation and maintenance, solar panel installation or civil engineering.
Environmental Science
Environmental science includes the study of environmental problems and solutions to those problems. This can include monitoring pollution or studying wildlife. Some jobs within the realm of environmental science include environmental engineer, biologist, geologist or biotechnologist.
Sustainable Agriculture
Sustainable agriculture is considered a field within biology that focuses on farming and agriculture practices that reduce pollution and waste. This can include studies in soil cultivation, harvesting, plant and animal product processing and food production. Jobs within this field include agricultural food scientists and agricultural engineers who work to solve structural problems in facilities to improve the storage and production of agricultural goods.
Atmospheric and Earth Sciences
Atmospheric and earth sciences include the study of physical and chemical processes in the atmosphere. Studies focused on hydrology, geology, ecology and meteorology could be a good fit in this area. If the idea of testing water quality, following climate patterns and creating geological maps appeals to you, then you could thrive in an atmospheric or earth science career. Researchers in this field track environmental changes and predict weather patterns that may impact our resources.
Government Agency Jobs
The Environmental Protection Agency, National Parks Service and U.S. Geological Survey are all federal agencies dedicated to the conservation and protection of public parks, the study of climate change and adherence to environmental regulations to protect public health. Careers within these agencies could span from park ranger or researcher to lawyer or scientist. Local and state governments also typically have environmentally focused departments that hire employees with a range of skills.
Jobs in environmental protection are growing faster than ever, so there's never been a better time to pursue a career in one of these exciting fields. A recent report from the United Nations suggests we have only 11 years to reverse current trends or suffer the environmental and economic consequences of climate change. Be a part of something important and turn your passion for the environment into a career.
~Here's to Your Success!
Copyright 2019, DegreeAdvisors.com