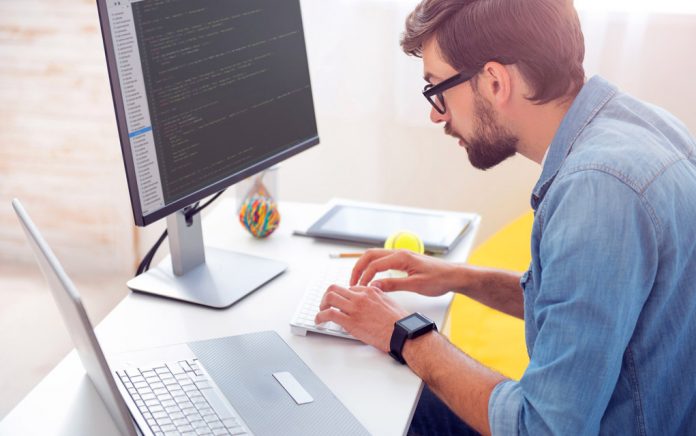 Technology plays a huge role in our daily lives, so it's not surprising that tech-savvy individuals can use their skills in the workplace. If you dream of creating your own website, developing games, or managing the IT system of a local or national business, you should complete a degree program that focuses on technological trends. Increase your income — and do something you truly enjoy, too — by reviewing our info-packed list featuring 5 of the best degree options for tech lovers.
Quick Read:
If you love technology and computers, look no further. There are plenty of profitable and interesting college degrees in tech to choose from. These five — software engineering, web development, computer science, information technology, and electrical engineering — are some of the best. Learn about these career paths as you read through this article.
Read On to Learn Crucial Facts About These Five Tech Careers.
Software Engineering
Software engineering majors commonly go into software development out of college, which can be an extremely profitable career. If you like creating computer software, games, and applications, this is the degree for you. Job growth in this area of technology looks positive, as 300,000 software developer jobs are expected to pop up within the next decade. Software development is also a well-paying career route, with a median salary of more than $100,000. However, you may also be able to pursue other careers with this degree, like a job as a computer systems analyst, which can pay around $88,000 a year.
Web Development
You only need an Associate's Degree to secure a job in web development. That makes this degree path the ideal choice for online learners or those who don't have the time and funds for a Bachelor's or graduate degree. Not only that, but a career in web development will be excellent fun for the tech whiz who enjoys working online and designing websites. The highest paid web developers can earn $122,320 a year, so you should be set up for success in the field if you have the required skills and determination.
Computer Science
The nice thing about a computer science degree is that it gives you a wide array of career options. If you're the type of person who gets bored easily or has a hard time settling down with one type of job, a computer science degree gives you the freedom to try different areas. Computer science majors can go on to become game developers, data analysts, IT consultants, technical writers, and more.
Information Technology
Like computer science, an information technology degree offers a wealth of different career opportunities. The difference between the two is that information technology is more about the upkeep and management of networks, systems, and databases. Meanwhile, computer science has a heavier focus on actually programming computers. IT professionals may work in IT security management, network architecture, systems administration, or other careers.
Electrical Engineering
Electrical engineers are the designs of any and all items that use electricity to work. Whether they work with aircraft, house appliances, or other kinds of technology and electronics, electrical engineers find profitable opportunities throughout our society. They may be involved in power generation or simply utilize their skills in a career such as computer systems administration. Depending on the area of expertise you choose to work in, you may make up to $150,000 a year.
The field of technology continues to grow as computers and electronics become more mainstream in our society. By pursuing any of these degree options, you can begin a career that is both highly lucrative and personally satisfying.