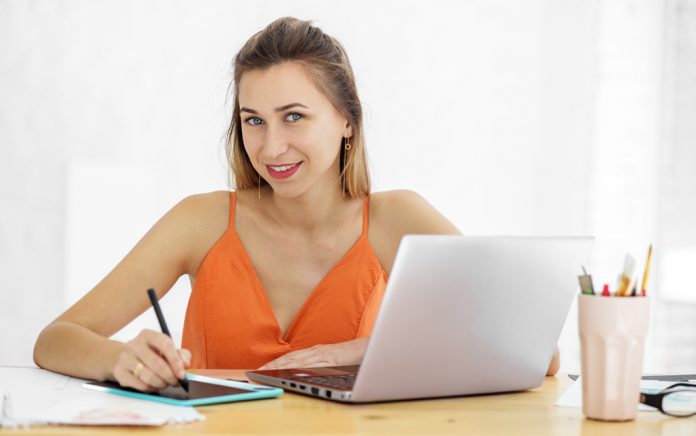 Having trouble reaching your financial goals? It might be time to bring in some additional income, but this doesn't necessarily mean negotiating a raise or finding a new job with a bigger salary. You can supplement your current income by picking up a side hustle. Here are four of the hottest gigs that can help you earn extra cash.
Create Your Own YouTube Channel
You might be thinking to yourself, "What do I have to say that's worthy of a YouTube channel?" But more likely than not, you have marketable skills you could monetize. For example, if you like writing, are into organizing or know how to create do-it-yourself home projects, then you have skills you can teach others. People turn to YouTube to learn all sorts of new skills. You can use this platform to build an audience and earn money through advertisements.
Tap Into Your Beauty Skills
If you're into doing your own nails, playing around with makeup or are always trying new hairstyles on your friends, then you have marketable skills other people will pay for. Beauty is a multi-billion dollar industry, and you can carve out your own place in it. Even if you start small by charging people in your personal networks a few dollars to do their nails, you can start to build a business for yourself through referrals and marketing on social media. Just make sure to look into licensing requirements in your state.
Tutor Kids
Online tutoring platforms like VIPKid, and QKids make it easy to earn money from tutoring. These programs, and many others like it, offer flexible schedules, supportive training and allow you to work from home. Online tutoring is a great option to earn some extra income outside your regular office job.
Pick up a Job in the Service Industry
This isn't necessarily for everyone, but if you're an outgoing person who enjoys interacting with people, you might consider picking up a serving, bartending or catering job in the evenings and on the weekends. According to the Bureau of Labor Statistics, the 2018 median pay for serving was about $21,000 a year. As a sole full-time job, this likely isn't sufficient, but as a part-time side hustle, you could earn a few thousand a year in extra income.
A side hustle can help you earn extra income to put toward more frivolous purchases, like vacations or dining out. It can also give you a chance to do something a little different from your 9-to-5 job, expand your horizons and maybe even pick up some new skills you can use to further yourself in your day job.
~Here's to Your Success!
Copyright 2019, DegreeAdvisers.com