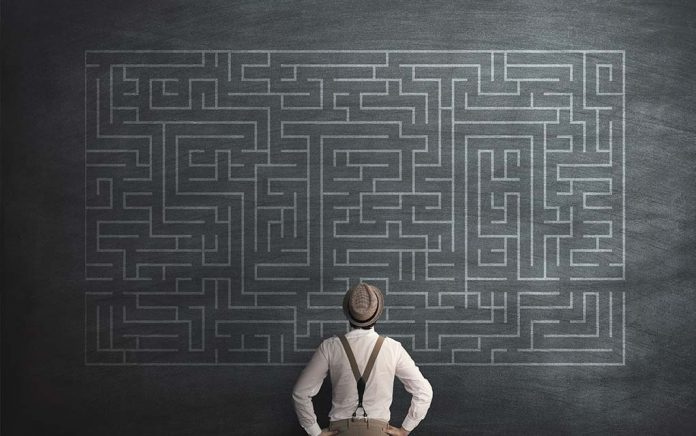 When you tell someone you're majoring in an artistic field, you're likely to hear, "What are you going to do with a degree in that?" And while it can be difficult to find jobs in certain areas, such as poetry, there are plenty of high-paying jobs in the arts available to savvy students. Here are a few to consider.
Graphic Design
Graphic designers might be asked to develop a logo for a small business or create the layout of a brochure, among other tasks. These professionals must have a keen eye for detail, drawing abilities and a sense of current trends to make images that stand out.
Many of these artists work as part of in-house teams for one specific business or at a design agency, though others become freelance designers and take on clients of their own choosing. According to the Bureau of Labor Statistics (BLS), graphic designers make an average of $54,680 per year in the U.S.
Fashion Merchandising and More
There's no shortage of jobs in fashion. While becoming a fashion designer may be the most widely-recognized career path in this field, it can be a difficult one to enter. Instead, you might consider making purchasing decisions for stores as a retail buyer or ensuring they're attractively arranged in stores and stocked in the proper quantities as a merchandiser.
If you enjoy working with people, a role as a fashion publicist or public relations manager could be right for you. In this role, you'll work with labels and retailers to market products, assist with media coverage and develop a brand. PR specialists can make an average of $68,440 per year, according to the BLS.
Scriptwriting
Writers, take note: Even a first draft of a script can net you $35,000 in Hollywood, with the possibility of tens of thousands more available with redrafts. Hollywood can be a fickle place, though, and while the paychecks are big, they might not be consistent. Aspiring screenwriters can also find work in advertising by writing scripts for commercials or at smaller production studios across the country.
Architecture
You might not think of architecture as an artistic career but take a closer look. Architects must be able to draw up design plans and create buildings that are not only functional but also visually pleasing. They often have a deep understanding of art history and architectural trends, using their knowledge of each and their creativity to bring homes, commercial structures and even gardens to live. According to the BLS, an architect can expect to make an average of $73,160 per year.
Interior Design
If designing buildings sounds imposing, consider designing individual rooms or homes instead. As an interior designer, you can help homeowners decorate their space based on taste and budget. You'll need to know the latest trends in home decor and have the ability to work within the constraints of each room to create the perfect setting for each client. Like graphic designers, interior designers can work for larger companies or strike out on their own as entrepreneurs. Interior designers make an average of $59,120 per year.
It's possible to find a career in the arts that allows you to express your creativity while earning a stable income. For every person who wonders what you'll do with your major, there are plenty of others who will recognize your talents and happily pay you for them.