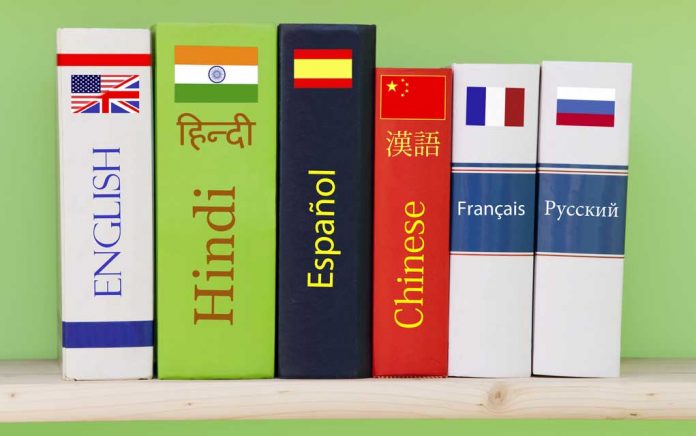 (DegreeAdvisers.com) – Are you on the right track for graduation? Even if you have your career all planned out, it might be wise to expand your horizons. With an uncertain economic future, many students are looking at ways to diversify their education. This starts with learning a second language or two. Here are the top five languages to learn in college.
Spanish
You've likely already taken Spanish in high school, so you already know the basics. Adding a few semesters in college will benefit you for a future career position. Many employers prefer bilingual candidates. This can be a real advantage on the job, giving you an advantage over the competition. Whether you're pursuing social work or a legal degree, consider adding a semester or two of Spanish.
French
Learning a second language brings a lot to the table, not only with traveling abroad, but also when dealing with business overseas. When you land your career job, there may be an account or two that deals with clients who speak fluent French. Taking a semester of French could help you land a project at work when no one else can communicate properly.
Chinese
A world leader in business and manufacturing is China. There is a good chance you may have to work with associates who speak Chinese. Because communication is key, foreign languages are vital for graduates. They open an array of doors in the business world.
If you're getting a business degree, being able to write and speak in Chinese can be a major advantage for your career.
Arabic
Getting a finance or marketing degree? Obtaining a second language is a wise move. Being able to close a transaction or deal in the middle east, will prove difficult unless you can speak the language.
Arabic is one of the most powerful languages on the planet, so having it on your CV will boost your clout. Facilitating proper communication with foreign leaders and business people will help your career tremendously.
Japanese
Planning out your career path in the technology or the automotive industry? Taking a course or two to learn Japanese can help your career rise to the top. Japan is home to big names in the tech industry. Japanese can be challenging to learn, including its three alphabets. But pronunciation can be mastered relatively easily, so why not give it a try?
No matter what degree you're working on, knowledge is power. Consider your goals, and your interests too. Studying any language is a true advantage. In fact, the more the better! If it boasts what you bring to the table, you'll outshine other applicants and land that dream job!
~Here's to Your Success!
Copyright 2021, DegreeAdvisers.com