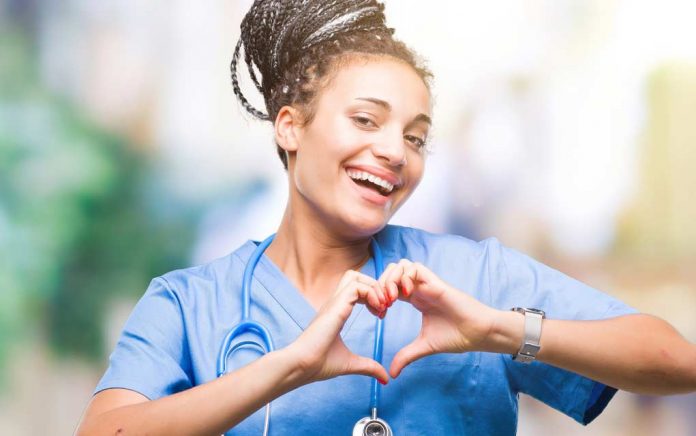 The United States expects to see roughly 200,000 new jobs for registered nurses each year between now and 2026, according to the Bureau of Labor Statistics. The demand for nurses is high, significantly outpacing other careers in the healthcare industry.
Students who are interested in this path would be smart to get started on their nursing education right away. If the cost is holding you back, try these six ways you can access free cash and grants to help you reach your dreams without killing your wallet.
Nationwide Grants
The nursing profession is working to encourage more recent high school graduates to join their ranks. One way they're doing this is by offering grants to cover the cost of a college education.
For example, the federal government has a grant specifically for students who face unique disadvantages, like a low income or a difficult background. The National Student Nurses' Association offers a variety of grants to pre-nursing and nursing students. These grants are reserved for students planning to specialize in critical care, emergency or oncology nursing.
State Grants
Many states are giving grants to nursing students to encourage more professionals to pursue work in healthcare in their state. In Kansas, for instance, the state government partners with sponsoring facilities to provide tuition grants to students pursuing their RN. In return, students must commit to working in the state of Kansas as a nurse for one year for each year they're funded.
Loan Repayment
It's also possible to have student loans paid off after receiving a BSN, or a Bachelor of Science in nursing. Students who want to take advantage of this option need to plan ahead. The Health Resources & Service Administration explains that loan repayment is offered to nurses who accept positions working in hospitals and clinics that have a critical shortage of nurses.
Workplace Tuition Reimbursement
People who are already working in healthcare in a full-time position may be able to get their employer to chip in for their tuition. Many employers will pay for a portion of their employees' continued education, especially when it's to pursue a degree that could benefit their workplace.
For students who think nursing might be in their near future, finding a full-time job in healthcare might not be a bad approach. Don't forget to ask about benefits during the interview and hiring process so you can get the full details.
FAFSA
Grants, loan repayments and tuition reimbursement programs are all great options for prospective nursing students, but they should be the second step. The importance of completing the Free Application for Federal Student Aid can't be overstated. This is how individuals can find out if they qualify for need-based scholarships and low-interest or interest-free loans to pay for college tuition.
Getting a college degree is becoming more expensive, but that doesn't mean people with a dream of serving others in the nursing field should give up. Caring and compassionate nurses with a strong education are in high demand. With enough creativity, you can become a great candidate for the job without going into extensive debt.
~Here's to Your Success!
Copyright 2019, DegreeAdvisers.com