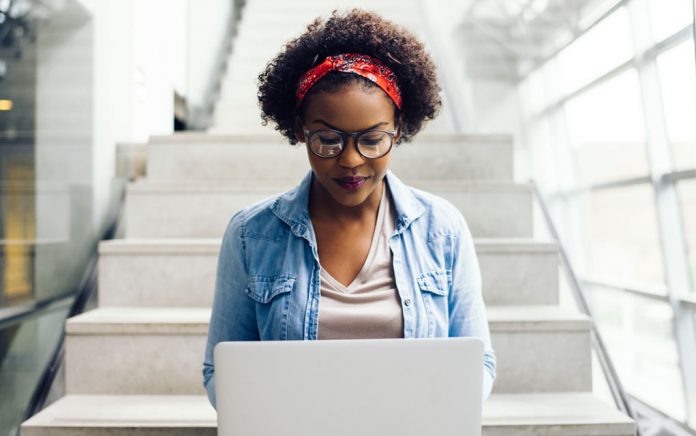 With so many options these days, higher education is accessible to more people than ever. Depending on your major, you can earn your Bachelor's or Master's solely online. Some colleges even offer doctoral programs.
If you've already made the decision to get educated, you still might need some help getting there. You should weigh your decision carefully; is distance learning really right for you? We'll explain the prerequisites and technical requirements that stand the best chance of ensuring your success right here, in this post.
Quick Read:
You want an education, but time? That's not easy to find as an adult, much less finding money to pay for tuition. Remote learning can help you reduce costs and study from the comfort of home, but learning outside of a classroom takes dedication and preparation. From having the will to succeed to understanding tech and how to access your assignments, the secret to graduation is within this post.
Prepare Yourself for an Online Diploma with this Basic Guide.
The Will to Succeed
If you're a self-starter with the motivation to learn, you're well-suited to distance education. Most online classes give you the flexibility to work around your schedule, and that's nice…but you have to be willing to log in and actually do the work.
But truthfully, will is only one part of the equation. Developing good habits is also important. Which brings us to the secret habits of highly successful students:
Setting aside time each day for studying
Avoiding procrastination (which leads to cramming)
Breaking up time into manageable blocks (two to three hours at a time)
Taking frequent, short breaks (try the Pomodoro method)
Staying on track of due dates, events, and more with calendars or planners
Getting back to will power, here's another secret: will power becomes much easier to enjoy if you take action and prepare. Work towards developing these habits; the rest will come naturally as a side effect.
Keep Transcript Copies
Like any higher education facility, you need to submit information (like your SAT score and high school GPA) when you apply. Schools still want to see that you understand enough academic info to actually handle the course load. Depending on relevancy to your current degree and the schools you've attended, you might be able to transfer previous college credits if you have them.
Learn How to Navigate Your Classes
Remote learning facilities don't have brick and mortar classrooms, so you can't just ask someone which room to go to. Instead, you need to learn how to navigate course info and classes from your computer. The good news is that most platforms are intuitive and easy to use, but you will need basic computer skills.
Most schools use Blackboard for their online courses, although some will have their own in-house programs. Blackboard is compatible with most computer Internet browsers, smartphone browsers, and tablets.
Prep With the Right Equipment
Most remote learning programs cannot be accessed without some form of technology. This may be a laptop, tablet, smartphone, or desktop computer.
If you're using a computer, you should ensure that it meets basic hardware requirements:
A CPU processor of at least 1GHz
10 GB hard drive space
At least 512 MB RAM
DVD-ROM drive
A sound card and working speakers
Note that these are super basic requirements. If you're learning design, video editing, or anything else more intensive, it's very possible that you may need a more expensive computer to learn. Talk to your school about needed specs.
Worried about affording tech? Don't forget that most grants, scholarships, and loans also cover equipment for school, and a computer qualifies!
How Do You Log In?
The last prep strategy is also the most important: figure out how the heck you log in to start learning before you begin.
Your school will send you your login information, and you can usually log in a week or so before classes start to familiarize yourself with the layout and your course information. Take advantage of this time to get comfortable navigating your courses before the semester begins.
We'd love to give you exact instructions, here, but the truth is that every school is different. If you're struggling with the platform, reach out to your school for help. They'll show you the ropes and get you working more fluidly.
If you're motivated and ready to further your career, now is the best time to make the jump into a degree program. Whether online or in-class, going back to school is a commitment both of your time and resources that pays off and changes your life for the better. Go in prepared to be one step closer to achieving your goals.