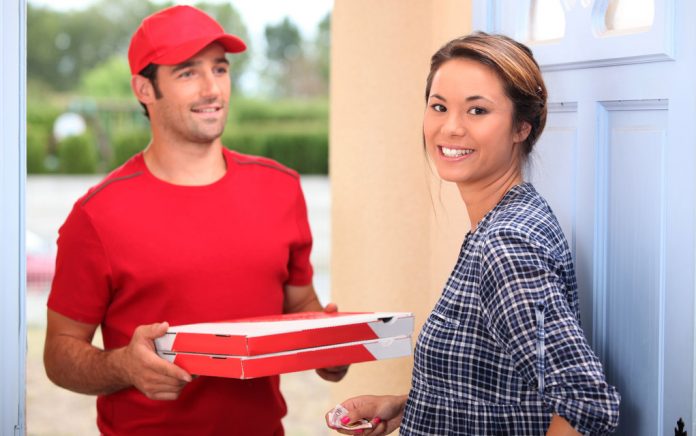 (DegreeAdvisers.com) – Finding a moment of free time can be difficult when in college. But extracurriculars and morning javas can get expensive, and that means you often need to make some extra cash. If you're feeling pressed for time, it may make more sense to find a part-time job on campus. Start with these five amazing options.
Peer Notetaker
Love helping others with their work in the classroom? Put your expertise and tutoring skills to good use by becoming a peer notetaker. These talented individuals help students in the classroom by assisting with taking notes. They may also act as a guide, helping students through any issues they encounter within the curriculum.
Peer notetaker opportunities are often set up through the Services for Students with Disabilities Program in your school. Pay varies, but is generally a pre-designated stipend per semester, per student.
Paper Grader
Remember back in grade school when you used to grade papers for other students? You can do that now and get paid for it! While many classroom programs are digital, there are still some professors who need someone to grade papers. The pay is often minimum wage, and it is part-time work, but it's still a super way to make extra cash in between classes and studies.
Academic Department Assistant
Every college has an academic department. Many need help with light office work and administrative duties. You may be able to find employment with the department(s) associated with your major. Pay averages around $14 per hour.
This is also an excellent opportunity to network with professors and other paraprofessionals. It might net you better job references once you graduate!
Book Store Employee
Almost every campus has a book store either onsite, or at least nearby. This is where you buy or rent textbooks and grab university gear and supplies. They often hire for part-time positions starting out around $14 and hour. Most prefer to hire existing students or alumni over outsiders.
The bonus? You'll have plenty of time to scour through text books and research on computers, which might help you stay on top of your studies. In your downtime, you can read books and enjoy employee discounts on retail items in the store.
Library Monitor
Are you an expert bookworm? Know a lot about history and media? Apply to become a library monitor. You'll work closely with students, guiding them through all of the services the library has to offer. You may also be tasked with supervising study spaces to ensure students stay quiet and motivated. Salaries range between $ 9 and $14 an hour.
The main benefit of this position? You're in a study-appropriate zone during your work hours. When it's quiet, you can focus on your own work.
If you need to make a little cash and expand your horizons, there's no need to look far and wide. Start right on campus. Not all positions are listed on the job board, so prepare to go in person, and ask plenty of questions. Having a job from your alma mater to put on your resume is an awesome perk. It's a good start to a very fulfilling future.
~Here's to Your Success!
Copyright 2020, DegreeAdvisers.com