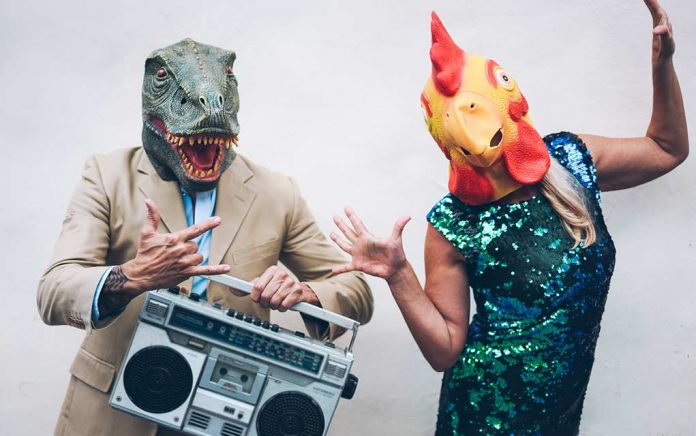 Getting rich doesn't have to be a slog to the finish line. There are many intriguing, fun and strange jobs that will fatten your wallet without zapping your energy and killing your soul. Want to know more? Take a look at these weird jobs that pay well. You'll be surprised by how much you can earn.
Bridesmaid for Hire
Do you have a bubbly personality, good organizational skills and a penchant for making people feel like the center of the universe? If so, you could make big bucks as a professional bridesmaid.
Professional bridesmaids do everything that a regular bridesmaid would do (and perhaps a little more) … for a fee. Job duties include counseling the bride, coordinating vendors, running errands and participating in the wedding. Earn anywhere from $300 to $2000 per event.
Furniture Tester
Before furniture hits the showroom floor, it has to be tested. This is where furniture testers come in. Testers sit, lie and roll around on furniture to ensure quality and uncover any potential safety issues. Sound like fun?
In addition to testing the furniture, testers are required to write reports about their findings. Fortunately, you'll likely have a comfortable place to plop down and complete the paperwork. ZipRecruiter lists the average salary for furniture testers at $52,000.
Bingo Hall Manager
According to Salary.com, bingo hall managers make an average of $64,000 per year. They're responsible for managing bingo events as well as approving jackpots, managing payouts and following all federal and state gaming regulations. If you love people and bingo, this may be the perfect job for you!
Live Mannequin
Love being the center of attention? Can you remain in the same spot for a while? You could become a live mannequin. Live mannequins perform at department stores and other venues as a part of a display or at various locations throughout the store. This job is ideal for anyone who is aware of their physicality and has the patience to practice various poses for optimal effect. This job pays an average of $42,000 per year.
Taste Tester
Yes, you can get paid to drink wine and eat foot. Taste testers consume foods to check their quality, taste and texture. They can either be employed by a food company or work as a freelancer by providing independent reviews to vendors, chefs and restaurants. Some testers even specialize in a certain type of cuisine or beverage. Wine tasters, for example, are always in demand.
Who doesn't love food, wine, naps and hanging out? If you have one of these strange jobs, you can do exactly that while earning a paycheck, and a whopping paycheck at that!
~Here's to Your Success!
Copyright 2019, DegreeAdvisers.com