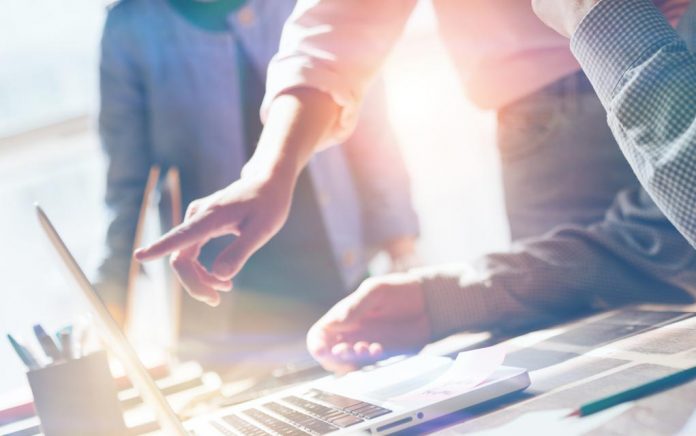 Whether you never completed college, or you never attended college at all, those missing skills can be this secret ingredient to finding a career you love that also pays you enough to survive. But shifts in the labor market mean you can't just pick what you love; you need to be practical and sensible and find what pays well, too. That's where these three high-paying, easy-to-complete home study programs come in.
Quick Read:
It's no secret that going back to school can be extremely expensive: tuition costs, book fees, and dorm rates are sky-high. You want to make money, but you just don't make enough to pay for school out of pocket, and you aren't sure whether the money you will make after graduating will be enough to cover the cost of student loans. Pell Grants help, but so does seeking out the best-paying fields in the first place. To help you find your way, let's look at 2018's best-paying learn from home paths.
Make Cold, Hard Cash Without Overspending on School with These Program Paths.
App Development
Whether you're an Apple fanboy or a die-hard android supporter, app development is one of the biggest fields in tech right now. As smart phones, tablets, and other mobile devices continue to outpace computers, companies have a higher need than ever for smart, savvy, forward-thinking developers who can keep pace with changing demands in the market.
We can't say enough about how much opportunity there is in app development, especially when it comes to making money. Just look at this case study covering Dong Nguyen, the developer of the viral hit "Flappy Bird." Nguyen was making $50,000 per day at one point early after the game's launch.
App developers also have access to freelancing and the gig economy, meaning it's extremely easy to find work even if you can't find employment specifically. Work for companies on a contractual basis, create and market your own apps, or compete for projects from some of the world's largest enterprises.
Automation Engineer
Automation is 2018's biggest trend, especially in business and tech. We're automating everything from Amazon Alexa to our home appliances these days, giving people the power to veg out, relax, and let the machines do the work. You can capitalize on that trend and win yourself a hefty paycheck at the same time by learning to be an automation engineer right from your living room.
Potential returns are quite high. Glassdoor places the average salary for entry-level engineers at around $73,000. Experience nets you a much higher take, especially if you market your own creations or land big contracts.
Automation Engineering is one of the most diverse tech fields available on the US market today. As you learn, you'll work your way through a very specific and targeted learning path with elements like programming, software development, engineering, robotics, and database management.
Social Media Manager
Are you a people person? Love interacting with people online? If you're the type of individual who has a social media profile and every platform, with thousands of friends, and a unique knack for networking, you can turn those skills in the cold, hard cash career in social media management (SMM).
SMMs are responsible for managing marketing campaigns on platforms like Facebook, Twitter, Instagram, and more. This includes creating, curating, and scheduling posts as well as managing relationships with content creators (such as influencers). SMMs may also occasionally handle tasks such as advertising or boosting posts through Facebook's built-in pay-per-click (PPC) system.
Social media managers make excellent money, even right out of the gate. SproutSocial shows a take of around $50,000 per year, but this is within the scope of entry-level employment. Experience and/or contract work will improve your yearly take significantly, sometimes by up to as much as an additional $50,000 or more.
Which of these three lucrative positions do you find the most interesting? No matter what you choose, you can study for all of these positions without even leaving your home. Register for an online degree today and get started on the path to a great future.