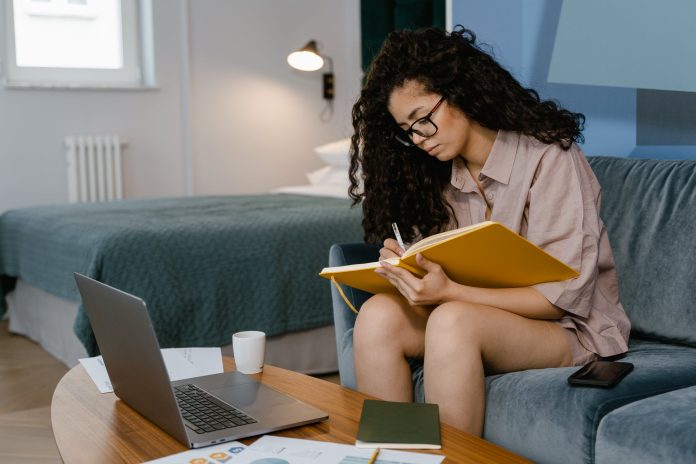 A degree in psychology can prepare you for a variety of career paths. Jobs in marketing, research, advertising, business, education, healthcare, etc., are all achievable with a bachelor's in psychology. Although there are many options for in-person classes, online classes allow for a more fluid schedule and cheaper tuition. If online college is something you are interested in, there are a few factors to keep in mind to find the perfect online university for you. 
Best Acceptance Rate
Purdue University Global 
Purdue offers multiple psychology degrees specializing in addictions, industrial and organizational psychology, and applied behavior analysis. This online school is a great option for anyone trying not to spend a fortune on tuition costs. They have many credits, savings, and discounts to help students out financially. Purdue also helps students with a demanding schedule by allowing multiple start dates for their classes. Overall, this is a great choice for a basic path to a psychology degree.
Bellevue University 
This is another great option for a bachelor's degree in psychology. Bellevue is fully accredited and prepares its students well for the workforce. Tuition is slightly above the national average tuition, but the graduated students earn significantly higher annual income. Although it may be an intense program, the benefits are great for anyone seeking an online psychology degree. 
Capella University
Capella University is a great option for furthering your education with a graduate degree online. Although these master's and doctorate programs are highly accredited, the workload can be aggressive. The tuition can also be pricey for this degree. However, the return value is great because a degree from this online university is highly respected in the work field and can get you big bucks.
Most Affordable Tuition 
Tennessee State University ($4,200 a year)
TSU offers a psychology degree from their education department that is ranked the cheapest online psychology degree. Tennessee State University does not require ACT or SAT scores. They also have a 100% acceptance rate for those who apply. This makes it an easy option for people who want to start their courses quickly without breaking the bank.
Aspen University ($4,500 a year)
Aspen University is another great way to get your psych degree while still saving money. A notable difficulty in applying to this university is maintaining a 3.15 GPA or higher. This makes it a little more challenging to get accepted into the program.
California Coast University ($4,725 a year)
This program works with busy schedules in mind. California Coast University has the flexibility that many people look for in online education. You also have the freedom to work as quickly or slowly towards your degree as possible. This is a great option for parents, full-time employees, and anyone who desires to work faster or slower than the normal pace of college education. 
Best Overall Online College for Psychology
Southern New Hampshire University
This university is ranked highly on many platforms for being an affordable online program for many degrees, including psychology. SNHU is known for helping students of all ages and walks of life get the degree they want. Along with the education you sign up for, you also get help from career advisors dedicated to helping you succeed in your field of study. There is also a list of webinars and internships available that will help prepare you for the workforce after graduation. 
If you are interested in a degree in psychology online, there are many options to choose from based on your preferences and standards for your education. Cost, acceptance rate, and top-rated programs are all great aspects to consider when looking for an online program. Depending on what degree you choose, you could be setting yourself up for an educational experience that will prepare you for your dream career. These programs will allow you to prepare for those dreams in a way that suits your schedule and lifestyle. All that's left to do is apply! 
Maybe you are interested in more unusual degrees. Check out this article Strange Degrees — and What You Can Do With Them!