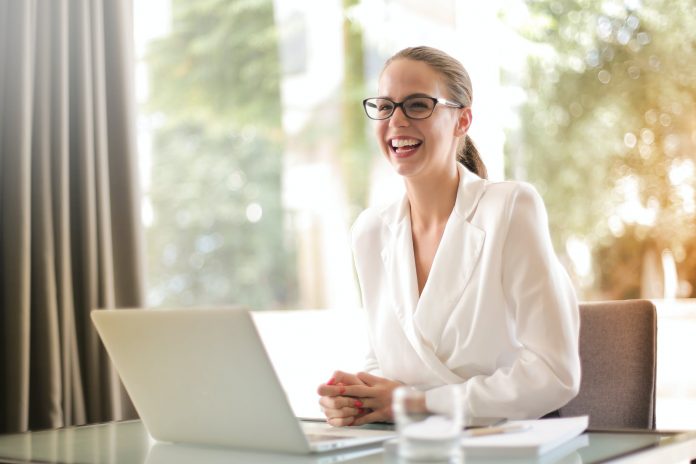 Ready to make a big change in your career? While you could land your dream job tomorrow, the reality is it can take quite a bit of time to get there. You start by mapping out your plan and taking steps to put it into motion. But whether your goal is a promotion or a brand-new job, slow progress can make it difficult to stay motivated. Flip the script by focusing on these totally achievable career goals until you get your groove back.
1. Focus on Personal Development
Whatever your career goal may be, you need to work on your personal development first. It's essential for lasting success. Start by improving conflict management in the workplace. Being more receptive and having a welcoming personality can help boost interpersonal relationships at work. 
Be a good listener and work on developing a growth mindset. Both are attractive attributes that will improve personal development and increase your chances of moving ahead in your career.
2. Boost Efficiency and Productivity
Being efficient with your time is just as important as being proactive. Employers admire workers who show consistent results by turning in work on time and using their resources wisely. When management sees you're working hard and completing projects with accuracy and speed on a consistent basis, you become invaluable. 
Having trouble? Try using the Pomodoro Technique, which tracks your efficiency by breaking down the workday into manageable tasks.  
3. Further Skills and Education
To land the promotion or career job you've been dreaming of, you need to be armed with the necessary skills. That starts with furthering your education, but you don't necessarily need to aim for a college degree. 
Instead, consider self-directed continued education or online courses. Whatever knowledge you acquire will add to your arsenal of skills, which only makes you more lucrative in the eyes of employers. 
4. Learn to Network
No matter how much education or previous experience you have, there will come the point where you don't have everything you need to compete. Sometimes, knowing the right people helps to get your foot in the door. Now is the time to network and branch out of your comfort zone. 
Get to know different contacts within the industry. Once you develop and grow those relationships, they can offer advice and introduce you to others in the business. Don't forget to give back when you can — your knowledge is valuable, too.
5. Improve Communication Skills
In the workplace, just like in your personal life, communication is the key to success. Making sure your relay information properly and effectively plays an important factor in achieving short-term goals. 
Start with being a good listener. From there, be sure to speak clearly and concisely with co-workers and peers. Be precise and to the point, so conversations are easy to follow. Effective communication is a fundamental part of goal-setting. 
Achieving your career goals takes more than just making a simple to-do list. It takes a little work as well. Being the best employee, you can start within. Don't be afraid to make some changes and put a plan in action in order to really see true results. You've got the passion and drive. Now it's time to make it happen!