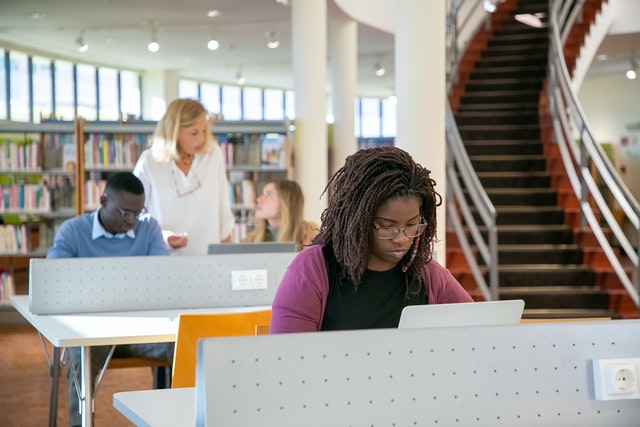 If you're struggling with a class and are looking for tutoring, there are plenty of online resources that can help! Here are five apps that can get your grades back up so you don't have to keep falling behind.
Chegg
Chegg offers help in any school subject! This app gives you access to discounted textbooks, editing assistance, and study tools. You can also use their online flashcards and instructional videos to help prepare you for your next exam.
If you're looking to meet regularly with an instructor, Chegg will pair you with one of their hundreds of online tutors. Those tutors have lots of experience in the subject you're studying, giving you quality input on your work.
Skooli
Skooli is an excellent resource for one-on-one tutoring. You can video chat with an instructor who walks you through your schoolwork at your own pace. Personalized help is the key to effective learning!
The app also allows students to submit screenshots of their work for the tutor to view and revise. Tutoring costs roughly $60 an hour, but the customized service is worth the cost. Skooli can be downloaded onto your smartphone, giving you easy access to expert help anywhere at any time.
Varsity Tutors
Varsity Tutors is similar to Chegg, but with a wider variety of school subjects and a more extensive network of tutors. Some of Varsity Tutors' featured subjects include physics, chemistry, foreign languages, business, computer science, and humanities.
This app has a 24-hour messaging service, giving users 24-hour access to help. No more hopeless all-nighters doing homework alone! Varsity Tutors also provides over 200,000 practice prompts and quizzes per subject to increase your learning. This platform charges $70 per hour for tutoring sessions that are guaranteed to help you make progress as a pupil.
Wyzant
Wyzant is unique in the way it pays its tutors. The app doesn't have a flat rate for services, but instead lets the tutors set the price for their teaching. This allows for more flexibility if you have a tighter budget.
Some of these tutors are local, so you can choose to do in-person sessions as well. For some, face-to-face learning is more personable and effective. If you dread the thought of answering another video call during your school day, try meeting with a local Wyzant tutor instead!
Grammarly
Grammarly is an excellent resource for those who struggle with writing and literature skills. Grammarly has a free writing assistant that checks over your papers after you complete them. However, if you need more intensive assistance, there's a monthly charge of $30 for writing help.
Grammarly is a perfect choice for anyone who writes papers on a weekly basis. If you install it as a browser extension, Grammarly can also help you double-check your emails, messages, and any other form of writing that you do on your device. Not only will your grammar improve, but you'll receive advice on ways to better the tone and language of your writing.