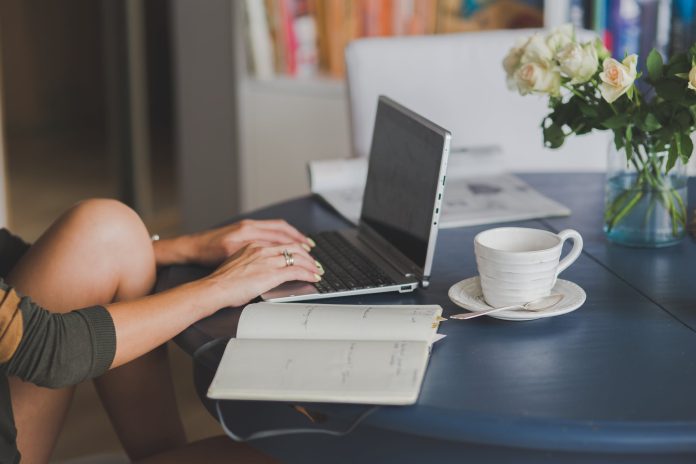 Do you feel stifled in an office or working a 9-to-5 job? Do you ever feel that itch to see new places or have daring adventures? Find yourself dreaming of road trips, train cars, and heading to the nearest airport for a getaway? You could have a solid case of wanderlust. 
Maybe all you need is a vacation to break up the monotony of your normal life. But what if you're just a vagabond trying to force yourself into a traditional lifestyle because you don't know what else to do? The good news is that there are some pretty amazing career paths available to those who prefer a more nomadic lifestyle. 
#1 Language Tutor
Becoming a language teacher can allow you to live and work from anywhere, especially since many opportunities exist in the online space and offer flexible schedules. A TESL certificate can help you teach English, and similar options exist for teaching other languages, too. 
If you don't speak a second language, don't worry! That doesn't necessarily mean you can't get involved. For example, both VIP Kid and SayABC hire English-only speakers. VIP Kid pays between $14-22 an hour, and SayABC pays $17 for every 40 minutes of work. These jobs provide training, so you don't need experience to get started. 
#2 Tour Guide
If you truly love to travel, you could consider a career as a tour guide. The US Bureau of Labor Statistics reports an annual average salary of $32,200. The international average is slightly higher, sitting at $38,411.
To become a tour guide, you'll need to be intimately familiar with the area you want to show off. That may carry a steep learning curve if you choose to travel around the world for this profession. Of course, you could always find one spot you love and make a life there if that suits you. While a tour guide may not be one of the highest-paying jobs on this list, it could be worth it if you live your dream life.
#3 Writer
The great news about a career as a writer is that you can work and live anywhere. Of course, this job does require writing and interpersonal skills. 
Becoming a freelance writer might be easier than you think. You can peruse job listings for entry-level writing jobs or even choose to pitch your latest personal essay to online journals or print magazines. Many budding writers work their way up in the ranks, eventually becoming contract journalists or bloggers who rake in big bucks.
The income for a writer is variable and depends on the type of writing you choose, but the median pay is $67,120 annually. You could blog, pick up some travel writing, write content for websites, or become a roving reporter.
#4 Social Media Manager
Savvy with social media? You could consider a career as a social media manager. This job is not for the faint of heart. It can require long hours to post and manage content 24 hours a day. 
On average, social media managers make approximately $50,500 annually. It's the perfect job for anyone who thrives on social media and wants the flexibility to work from anywhere. Your nomadic lifestyle will be well-suited to this career — provided you travel to places with Wi-Fi, anyway. 
#5 Search Engine Optimization (SEO) Specialist
SEO specialists help businesses stand out and get noticed in search engines, such as Google. That can draw in new customers and increase sales while also raising fame (or notoriety, depending on the business in question!). 
This job does require online training and certification, which take somewhere between 6 and 18 months to complete. The average salary for this position is $54,339, according to Indeed.com. SEO is an ever-present and continually-growing field that could put you in high demand — and there's no requirement for you to exist in any one place. 
#6 Seasonal Outdoor Adventure Guide
If you don't want anything to do with computers, offices, or a normal schedule, you might consider a career as an adventure guide. Many of these jobs are seasonal, but you can effectively cobble them together to create the ultimate nomadic adventure lifestyle.
Apply to work at a dude ranch, spend some time helping out at a ski resort, sign up to work at a summer camp, learn to become a white-water rafting guide, or get your scuba diving certification and train to become an instructor. You can also work your way to buying your own property and building your own park. The sky's the limit for adventure jobs. 
From cruise ships to resort towns, you could see the world and get paid to adventure with this vagabond's dream. Some jobs are entry-level, with the lower salary you'd expect from a beginner's position. Others pay well for the season — sometimes enough that you can take the rest of the year off.
What does that mean? Do your research before you dive in. Recreation workers make an average of $28,440 each year) but diversification can bring in even more. 
#7 Customer Service Representative
If you have good communication skills and want to be able to work remotely, consider becoming a customer service representative. Pay averages $35,830 a year, and there are endless entry-level positions available, most with on-the-job training. Your vagabond lifestyle could actually work with this job as long as you can meet the technical requirements. Many CSR positions are available remotely; you can work from wherever you happen to be at any given time. 
How to Live That Nomadic Lifestyle
You can become a digital nomad and do online work around the globe, or you can go offline and get out into the world to find your perfect job while traveling. You don't have to be stuck at a desk until retirement if that isn't what makes your heart sing. With a little research and an open mind, you could find yourself the job of your dreams.
Here's how to get started: 
Research jobs

that sound interesting. Note salaries, job requirements, and schedules. Begin assessing which fit is right for you.

Start investigating where you want to live

and the cost of living in that area. How much do you need to make to survive? How much do you want to make to attain the lifestyle you desire?

Begin reducing debt

, saving money, and generally getting your finances shipshape. Making a career transition can be difficult. Getting better with your money can help you survive any initial adjustment period with a new job, especially one that involves a pay cut.

Create a vision board

(physical or online) to help outline your perfect vagabond lifestyle. This will help you stay focused on your goals.

Consider ways to satisfy your wanderlust

even before you embark on this adventure. If all you can afford right now is a trip to your backyard, go there and pitch a tent. Have fun with it! If your budget extends to a neighboring town, go play tourist. You could even find tour guide opportunities closer to home than you think. Start small, but start living your best life today.
Your adventurous lifestyle awaits! It's out there. Can you feel it? That restlessness in your soul could be the whisper of the nomad life calling to you. You can screen that call if you want… but maybe it's time to answer it.