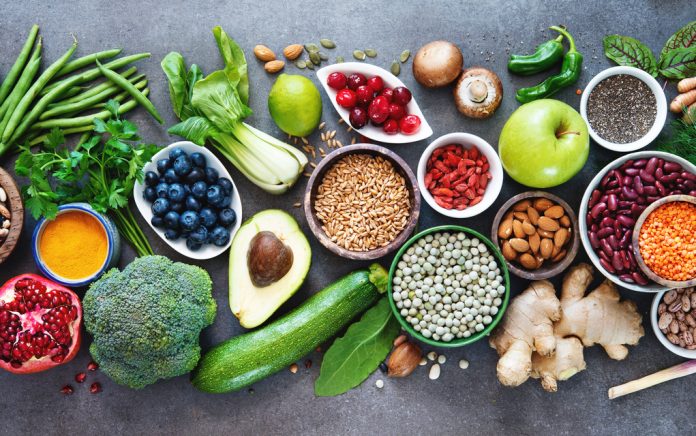 (DegreeAdvisers.com) – College life is the dream! You're working hard to get your education behind you and having some fun while you're at it. This includes going out for food and drinks with your fellow comrades after class, and you may wind up eating on the go often during the day. Is grabbing greasy burgers taking a toll on your waistline? If so, here are a few ways you can eat a little healthier right from your dorm room.
Order Your Groceries Online
It's never a good idea to head to the grocery store when you're hungry. You could easily end up with a cart full of Little Debbies and five bags of pizza rolls. While both offer fast calories, they can wreak havoc on your insides.
One way to curb the issue is to order your groceries online. This allows you to plan exactly what you need to buy without the temptation from fatty foods. If you don't have a car, this provides a convenience factor as well.
Consider Meal Prepping
Maybe you're used to meal prepping for a weight loss challenge in the past. Use the same strategies to meal prep for the week with healthy options that will be easy to grab and go right from your dorm room. Choose from the main food groups, including:
Lean proteins
Vegetables and fruits
Whole grains
Low-fat dairy
From there you can make Asian or Mexican dishes, or enough chicken breasts to have in a salad for some lunches. Make your meals and snacks in advance so you know what your nutritional outlook is for the day.
Avoid Vending Machines
Let's face it, college life involves a lot of test cramming and limited free time, making it hard to consume nutritious meals. According to Health.com, up to 70% of students gain weight at some point while away at college. This means that if you spend a lot of time in your dorm or living a sedentary lifestyle, you're at risk too.
Vending machines make for a quick snack, which can easily help you to pack on the pounds. Steer clear from those hallway quick-meal machines and choose healthy snacks like fruit and nuts instead.
Substitute the Good for the Bad
It's easy to hit the cafeteria and grab a latte and muffin. Quick and easy, right? Well, if you are venturing out, learn how to swap fatty foods for nutritious ones. Ditch the shake and choose a healthy alternative like a protein-packed smoothie. Avoid deep fried donuts and select an egg-white on an English muffin instead.
Making small changes can really transform your health and keep you from gaining weight while in your dorm. Remember to get lots of fresh air, exercise and plenty of water. You can persevere in college and come out smarter and healthier!
~Here's to Your Success!
Copyright 2020, DegreeAdvisers.com