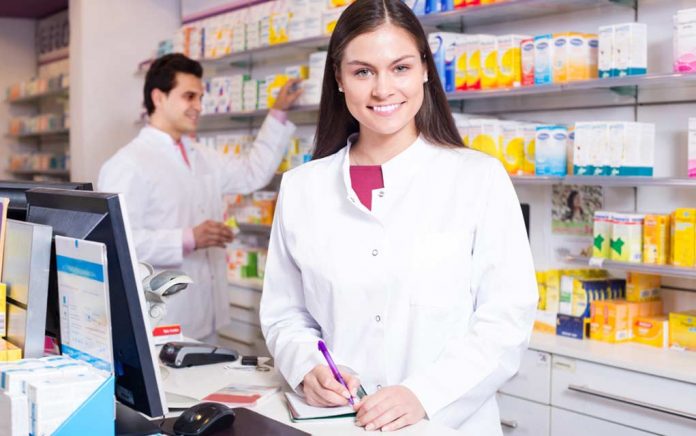 Been searching for a career that shows real growth potential? Maybe you've been considering a job in a fast-growing medical field. Take that leap and start a fulfilling and financially rewarding new career as a pharmacy tech. Check out some of the opportunities this job has to offer.
Most Companies Offer On-The-Job Training
Do you want to see if you would enjoy a job as a pharmacy tech? You can get a job at a pharmacy before even going to school. This is a great way to get a feel for this career.
Some pharmacies and retail stores hire pharmacy techs with little to no experience. They offer on-the-job training that will prepare you for taking their state test. Once you pass the test, you'll become certified in the state you work in. From there, you can decide to further your studies with vocational training or a degree.
What Skills Do You Need?
First and foremost, you must have a strong desire to learn the language of medications, dosages and different medical conditions, and you must have an eye for detail. Being a team player is a must. Pharmacy techs must communicate effectively with customers, the pharmacy staff and medical professionals across the board. A good understanding of pharmacy software like PrimeRx is a plus. An associate's degree will cover the fundamentals you'll need to succeed in this career.
Good Foundation to Further Your Career
Most pharmacy techs make around $15 an hour, so that's a great start. But do you aspire to take your career a step higher? This career can open doors for different medical jobs and positions, such as nursing. Any education and training you receive in this field can be a great foundation to further your education and career in medicine. See if your employer will pay for your college or a portion of it while you work there.
Take This Degree Anywhere
Jobs in the pharmacy tech field are expected to grow in excess of 7% through 2028. This means no matter what part of the country you live in, pharmacy techs are in high demand. Further your job opportunities by taking special courses such as pharmacy ethics and hospital pharmacy practice to broaden your expertise.
Healthcare can offer a promising future to people wishing to pursue their interests in the medical field. Salary is competitive, making it easy to find a good-paying job anywhere. Whether you're pursuing part-time or full-time work, consider giving a position as a pharmacy tech a try.
~Here's to Your Success!
Copyright 2019, DegreeAdvisers.com