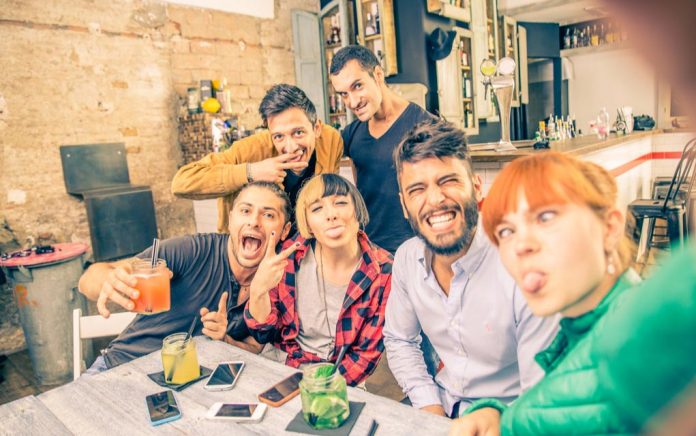 (DegreeAdvisers.com) – The post-secondary experience is changing. Colleges and universities are making the shift to online learning at an unprecedented rate, meaning that it's now easier than ever to complete a degree without ever stepping foot on campus.
Now, thanks to tools such as Zoom, Skype and CampusGroups, distance learners are gaining access to other critical elements of campus life, too, like student organizations and clubs. Get involved with one of these fantastic options.
Academic Organizations
If you're laser focused on achieving the best possible grades, an academic organization just might be for you. These clubs often focus on a specific area of study — say, math, English or science — helping to foster excellence before graduation. Well-known examples include Sigma Nursing, Psi Chi and Delta Mu Delta, all of which provide exclusive benefits to high-performing students. While meetings and experiences might be online, you'll still learn a lot and make valuable connections along the way.
Social Clubs
Socialization is still an important part of studying from home. You need to be able to relax with friends every now and again in order to achieve balance. This fact, combined with the rising popularity in distance learning, is exactly why many college social clubs are moving to an online format. Some center on hobbies, such as photography, food or insects, while others are purely and simply about connecting with your peers. Getting involved is a great way to beat back isolation and shed some of that student stress.
Student Government
Serving on your school's student council or governing body can be an incredible way to learn soft skills such as leadership, management and conflict resolution. It also looks great on a resume, helps you connect with and get to know administrators and provides unique empowerment opportunities you won't find anywhere else.
If you're interested in making your voice heard and speaking up on behalf of students, ask your school's administration how you can chip in. Some colleges, like Washington State, have entire councils dedicated to representation for and by online learners.
Volunteering
Want to give back? You may be learning from a distance, but that doesn't mean you can't offer up your time. Volunteering clubs focus on connecting students with opportunities where they can make a difference.
Alpha Phi Omega, for example, connects learners with proofreading opportunities, helping convert Public Domain books into accessible online formats. Big Brothers Big Sisters of America also frequently works with university students, helping to connect them with kids in need. And tutoring groups are always looking for people to help other students who are struggling — something you can often do right from home.
Just because you aren't attending school in person, that doesn't mean you can't take part in these incredible experiences. Joining clubs and taking part in events is still a big part of post-secondary life — you can (and should) get involved. You'll never forget the connections you forge or the lessons you learn along the way.
~Here's to Your Success!
Copyright 2021, DegreeAdvisers.com