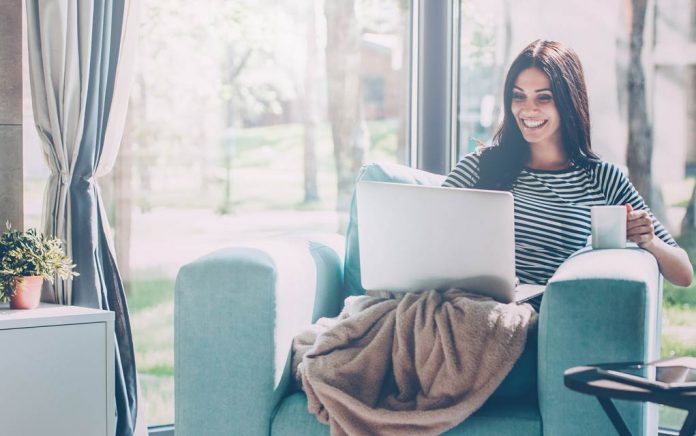 Many people choose to work a job from home, so they can take charge of their career and financial future. If you're thinking about making the switch to a home-based job, you may be wondering what options you have. There are many great work-at-home job opportunities to consider. We'll share with you the 10 best jobs you can do at home at any age!
Customer Service Agent
Many people choose to work as a customer service agent. Instead of working in a call center, you will find many companies hire staff to work from their home. If you're great with people and don't mind phone work, this may be a good fit.
Freelance Writer
If you enjoy writing, you may want to consider working as a freelance writer. This job will have you writing content about a variety of industries. You can set your hours and build up your own client base so that you're the boss of your life and career.
Editor
Have a thing for perfect grammar? Do you enjoy editing content? You can work as an editor from home! You can edit a variety of content — freelance writers and companies need help with this task!
Virtual Assistant
Another job that will allow you to build up a client base and work from home is a virtual assistant. If you like answering emails, organizing data, and helping business owners better manage their businesses, this is a great job to consider!
Nanny
If you're looking for more daily interaction and enjoy working with kids, a nanny is a great option for you. Many families will have a nanny come to their home or will allow a nanny to watch their kids in their own home while they're away. With this job, each day will be an adventure!
Transcriptionist
If you're a fast typer and have good listening skills, working as a transcriptionist may be the perfect solution for you. You will listen to recordings and type out the information that you hear. Tasks range from typing up emails to providing the text for close-caption audiences.
Direct Sales
Yet another job you might consider is working in direct sales. If you enjoy interacting with others, love selling things, and find a product you can get behind, this may be a good choice for you.
Graphic Designer
If you are great with graphic design work, you can be your own boss and work from home! This can allow you to create unique designs and build your own business in the comfort of your own home.
Teach English Online
Another job that is great if you love children is teaching English online. You can help students in other countries learn English as a second language. It's a fun and exciting way to make a difference.
Translator
Do you know multiple languages? Put your talents and work as an at-home translator. You can help translate contracts, business documents, and personal projects.
There really are so many work from home job opportunities out there that the hardest part may be in choosing just one. Take charge of your financial future by starting a career that you'll enjoy!