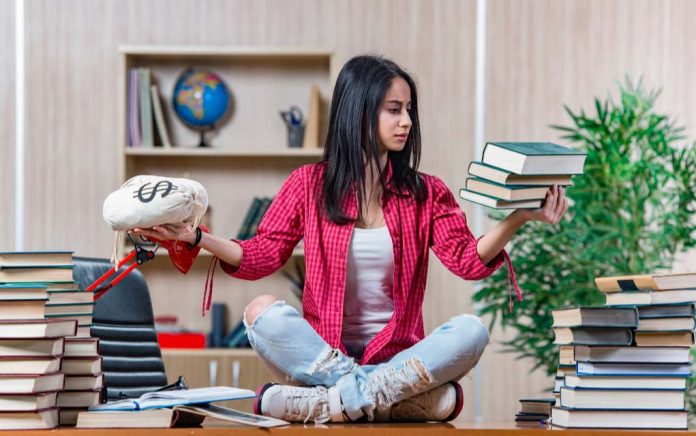 (DegreeAdvisers.com) – The price of an education can be steep. Financial aid has made school more obtainable for many people, but the cost of living has also gone up. This can make the overall affordability of getting a college degree harder to obtain. Don't worry, there are still ways you can get through it without breaking the bank. Try to avoid these pesky tuition mistakes.
Not Saving Soon Enough
One of the best tried-and-true ways of paying for postsecondary education is to have as much cash stashed away as possible. Of course, saving for college from birth is the very best route, but that isn't in the cards for everyone. No matter what, now is the time to set funds aside for university living.
Put money away in a high-yield savings account. Over time, you can grow your deposits in excess of 20 to 25 times higher than the average savings account.
Establish a 529 college savings plan for optimal tax savings and deferrals.
Create a budget to help you survive college and maintain your existing lifestyle.
While you must maintain your daily cost of living and related expenses, try to resist overspending and put any extra money you make right back into savings.
Relying on Scholarships
When it comes to covering tuition costs, you may be factoring in getting some or all of your college bills paid for by scholarships. While this may be promising, there are several factors that can unexpectedly arise, leading to fund unavailability. This includes not qualifying or funds being withheld for whatever reason. Never rely on scholarship money. Always have a backup plan.
Overextending on Loans
Another tuition mistake is overextending yourself on student loans. It can be tempting to take out an additional $10,000 to buy a new car or use that money to go on a shopping spree. Not using the loan money for school-related expenses or frivolously spending it only increases debt and lowers your credit score. Remember, you still have to pay it all back.
Not Filling Out FAFSA
Feeling like filling out your FAFSA is a huge chore? It shouldn't be. There's a lot of free money hidden in your student aid package. You have to make sure it's filled out correctly and, most importantly, on time! Not submitting your FAFSA could cost you in the long run.
It's true, there are a lot of tuition mistakes that go unnoticed. But that stops with you. Getting your degree is a real accomplishment, so make sure when you get your diploma you can do it confidently knowing you saved every penny possible. Claim the future — it's yours!
~Here's to Your Success!
Copyright 2020, DegreeAdvisers.com