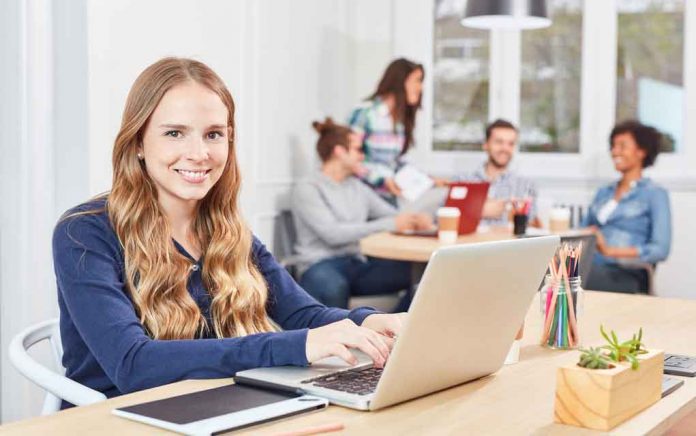 (DegreeAdvisers.com) – College graduation is finally in clear sight. All those years of hard work and perseverance have finally paid off. But you're not quite done yet. You still have to do an internship. Most are necessary for graduation, while others are optional. But can internship ensure that you get a full-time job faster? Let's explore.
You Obtain More Experience
The goal after graduation is to land the best career possible — a full-time job in the field you've just studied. Choosing an internship in college may give you a better chance at getting that job because you have that extra bit of expertise under your belt. The hours you've put in with an employer, either paid or unpaid, are hands-on skills you can boast on your resume.
A Mentorship
One of the greatest parts about being in an internship is you are gaining the expertise of what your future job will be like. The one-on-one training and observation allows you to learn on a more personal level. These dynamics will prepare you for a future career. The professional relationships you build will create lasting memories that will help you grow.
Boosts Resume
An internship at a reputable business is something to boast about on your resume. And most internships will have you working in multiple departments to broaden your experience and training. This gives future employers a better picture of what all you bring to the table. Valuable expertise and a fresh college degree.
Transition to a Permanent Job
Getting an internship position at a company you've dreamed of working for is a valuable asset. This could possibly transfer into a permanent, full-time position after graduation. While you may be working unpaid or at minimum wage now, your salary will be competitive if they decide to keep you on after graduation.
If you do land an internship during school, engross yourself in every moment. Take it all in. Soak up all the experience you can and don't forget to include it on your resume or CV. It will show potential employers that you have some good training to bring to the table. Chances are you'll land a full-time job that much faster. It's time to reach for the stars!
~Here's to Your Success!
Copyright 2021, DegreeAdvisers.com