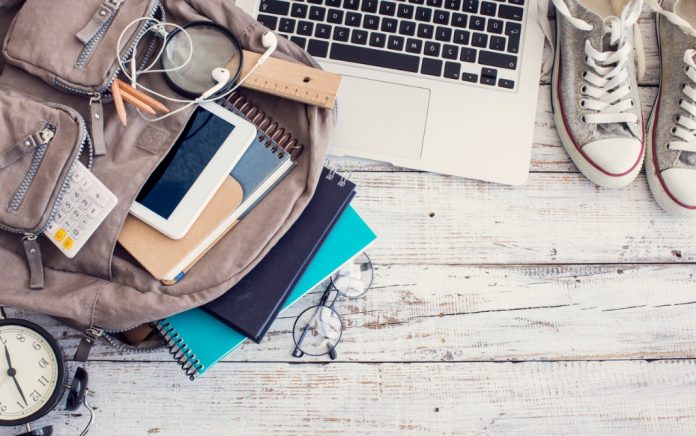 College students have enough to worry about without having to spend a fortune on school supplies. Luckily, many stores understand this financial plight and offer plenty of sales, discounts and deals to help. If you're looking to save some cash in the coming semester, find out how you can get steep discounts on school supplies at these stores.
Amazon
As long as you have a ".edu" email, you're eligible for a wide range of benefits with Amazon. First of all, you can sign up for six months of Amazon Prime for free, which gives you access to free two-day shipping and all kinds of other deals. Even after the six-month trial is up, you can still get 50% off on Prime Student and major discounts on a variety of products.
FedEx
FedEx will offer you 20% to 30% off shipping services if you have a valid student ID. This could come in handy if you have to send a document or package while you're at school. All you need to do is bring your ID with you when you drop off a parcel at their office!
Barnes & Noble
Textbooks can drain your bank account fast when you're in college, but some bookstores are willing to help take some of the pressure off. Barnes & Noble offers frequent deals and discounts on new and used textbooks, so it may be time to sign up for an account and see what they have to offer. They may have more affordable textbook options in any number of subjects, from math and medicine to art and education.
Sam's Club
You can get affordable prices on a huge selection of products at Sam's Club, from everyday school supplies and clothes to dorm food and more. If you sign up for their Sam's Club Collegiate Membership, you'll receive savings on all your purchases and a $15 e-gift card. Not a bad deal if you're operating on a tight budget.
AC Moore
AC Moore is an awesome place to shop for school supplies — and it's the perfect place to get craft items when you're working on a class project. This store will offer a 15% student discount off your entire regular purchase when you shop there. Just make sure to bring your college ID with you and present it at the register, and you'll be golden.
If you're trying to stay frugal this college semester, these discounts can help you enjoy major savings on all your school supply needs. A big part of college is finding new ways to shop smarter, and there are plenty of options available for you to exploit. Check out some of these deals and see if they can make your life a little easier while you get your degree.
~Here's to Your Success!
Copyright 2019, DegreeAdvisers.com