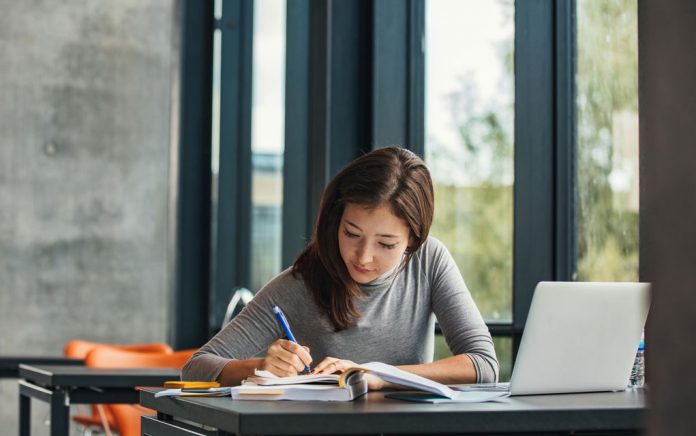 If you're getting ready to file your FAFSA, but are worried that some little mistake or miscalculation is going to make you miss out on college funding — you can relax. There are some really simple ways to get the most out of your FAFSA, especially if you plan ahead. Even if you do make a mistake, you can always go back and adjust your form. Take a few deep cleansing breaths; this is all going to be just fine.
File Early
As of 2016, you can start filing your FAFSA for the next school year in October. The sooner you file, the sooner you can start applying for grants and scholarships. Not only that, but the financial aid offices tend to get pretty busy around the start of the semester and getting a head start means you can skip the long lines. Much of the funding that goes to college students has specific criteria to be met, but when push comes to shove, early filers will get the funds.
Become Independent
Dependent students are students who are claimed as a dependent on someone's tax return. Independent students file under their own returns. The difference is that the dependent student needs to include the income of the parents or guardians when they apply for student aid. Independent students only have to claim their own incomes and have a much better chance of qualifying for maximum benefits. Plan ahead for independence and you are more likely to get the maximum benefit out of your FAFSA.
Double Check Everything
You can go back any time during the school year to make adjustments. The one thing you need to be sure of is that you have everything filled out so that the FAFSA can be processed. Double check everything in the document, even if you use the IRS tool to transfer information from your tax returns. While you can change things as needed, it's really best to get it right the first time.
Spread the Wealth
Maybe you have your heart set on a particular college. Yet, anything can happen between the time you file your FAFSA and the time you actually start classes. Make sure you have a backup plan in case you don't attend the college of your dreams. When you submit your FAFSA, have it sent to more than one school so they already have the information, should you need them to use it.
Once you use these tips, you'll be a FAFSA pro in no time!