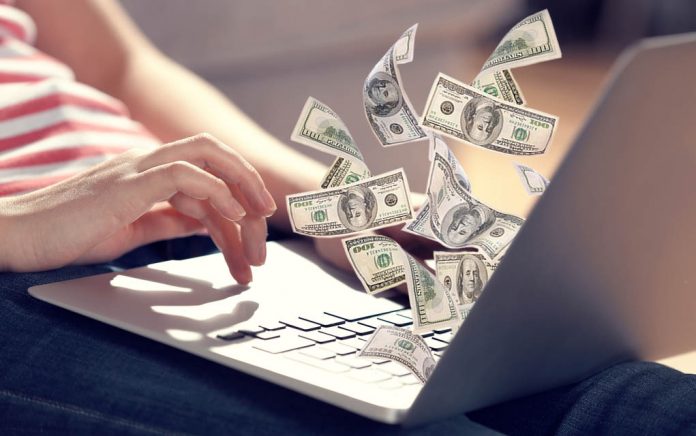 (DegreeAdvisers.com) – With uncertain times among us, many people are stuck at home wondering where their next paycheck is going to come from. In the meantime, the bills are starting to stack up. And while most creditors and utility providers are being somewhat patient, it's in your best interests to try to stay on top of things as much as you can.
The problem? Millions of Americans can't work as a result of the pandemic. If you've been laid off, furloughed, or otherwise let go, and have yet to receive any relief from unemployment, you might already be feeling the pinch.
Try these easy side gigs to improve your cash flow from home.
Hone Your Artistic Side
Do you love to draw? Are you a master illustrator? Or perhaps you have some other special talents that you'd like to share with the world. Well, you can get paid for your abilities on Fiverr. Create unique and custom designs and logos for businesses and individuals. In fact, there are many directions you can take:
Small video animations
Product descriptions
Music and audio clips
Digital marketing
If you can work fast, deliver great content and land multiple gigs, you can make some good money from home.
English Geek?
Did you graduate with a communications or journalism degree, or do you just love to check for errors in every social media post on your timeline? If you answered yes, you may find satisfaction in working from home as an editor. There are a lot of remote jobs available for you if you're an excellent proofreader and have a good grasp of the English language.
Good Listener? Type Fast?
Love to watch YouTube videos? If you're also a super-fast typist, you can combine these two skills to become a transcriptionist. Many companies are looking for home workers who can listen carefully to small clips and produce accurate descriptions. The faster you complete the tasks, the more money you can make.
Easy Online Tasks
If you're not a writer or a fast typist, that's okay. There are plenty of other ways to get the cash flowing by working at home:
As long as you have a computer and some basic customer service skills, there are many miscellaneous tasks you can complete for cash.
Good jobs are scarce right now, and many businesses have shut their doors completely. Lucky for you, you can still keep your household thriving through critical times by putting your skills to use. The crisis may be temporary, but most of these work-at-home gigs will last much longer.
~Here's to Your Success!
Copyright 2020, DegreeAdvisers.com