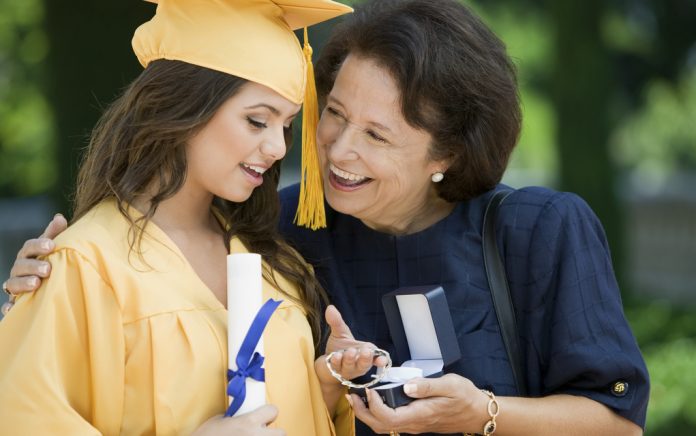 As graduation season nears, you may be thinking about what to get for the high school and college grads in your life. And you won't be alone. As it turns out, graduation gifts accounted for $5.5 billion in spending in 2019. That's a lot of graduation gifts! No doubt, you want to choose the perfect gift. In that vein, let's take a look at some of the best gifts for grads this year.
Box Subscriptions. Box subscriptions are great because you can tailor them to the grad and give them something to look forward to for 6 months, 1 year or more after graduation. Some of the most common box subscription services are Birchbox, Loot Crate, Dollar Shave Club, Nature Box and POPSUGAR. Many chains — Walmart, Sephora and Target — also have their own subscription services.
Financial Planning. The optimal time to start planning your financial future is in your 20s. When you start early, you can avoid many of the pitfalls that hold other people back and take advantage of compound interest. For this reason, a session or two with a financial planner is a great grad gift. Other financial planning resources, such as courses, planners and subscriptions, are ideal as well.
Inspirational Reading. Many people who are just starting out need a little inspiration and direction. Books from thought-leaders, motivational gurus, successful entrepreneurs and business icons will meet that need.
Meal Delivery. Adulting is hard. Take the pressure off your grad with a meal-kit delivery service. Popular services include Home Chef, Blue Apron, Freshly, Purple Carrot and Gobble.
Toolkit. A toolkit isn't sexy, but it sure is practical! Every home needs a well-stocked toolkit. And it's something your graduate can use for the rest of their life.
Wireless Headphones. Want to choose a fun gift your grad will love? How about a set of noise-cancelling wireless headphones? The best ones on the market right now are Boise 700, Apple AirPods Pro and Sony WH-1000XM3.
Smart Technology. Smart home hubs, such as the Amazon Echo, Logitech Harmony, Wink Hub 2 and Samsung SmartThings Hub, all make great gifts. The best part? You can usually get one for less than $100.
Streaming Service. A little over 60% of young people only watch TV on streaming services. So, maybe a subscription to Disney+, Sling TV, Hulu, Netflix or fubo TV will make your grad's day.
Career Clothes. Shifting from college life to career life isn't easy. And then, there are clothes to consider. Give your grad's wardrobe a boost by purchasing essential pieces that they can wear to interviews and work.
Personalized Planner. Any sort of personalized planner, calendar, journal or financial planner makes a perfect gift for just about anyone, graduates included.
Gym Membership. Gym memberships, online fitness subscriptions and other get-healthy services will help your grad live their best, healthiest life during the first year or two of their adulthood.
Gift Cards. Who doesn't love a gift card? If you're not sure what to get your grad, a gift card to their favorite store or restaurant — or even to Amazon — is an easy home run.
When all else fails, give cash. It's the most popular gift for graduates. Not sure how much to spend? The average gift hovers at just over $100 — much less than the brand-new car that graduates on TV get.
~Here's to Your Success!
Copyright 2020, DegreeAdvisers.com