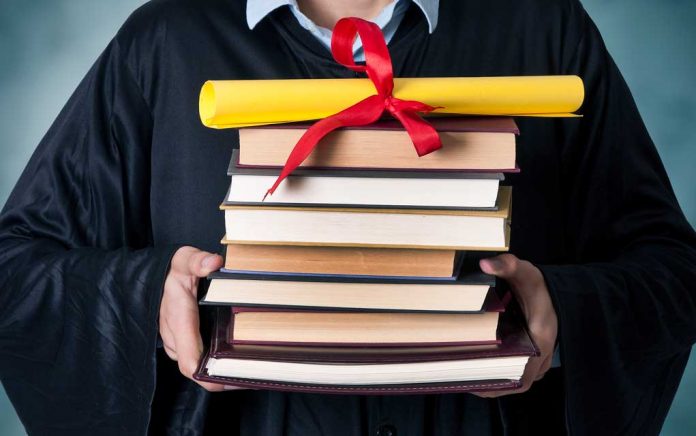 According to the Bureau of Labor Statistics, you can expect to earn a little over $25,000 per year working without a high school diploma or GED. That's almost a third of what you could make if you had a doctorate, you could bring you closer to $70,000. While the divide between the two might seem vast, there are ways to overcome it—and you don't even need a diploma to get started.
Quick Read
You can earn your doctorate without having a high school diploma by starting at a community college and transferring to a four-year school. You may need to
begin with a GED
or other similar certificate, although some schools will allow you to test in. From there, you can earn your way up. Be wary of schools that offer diplomas in exchange for life experience. Read the full story for more information.
Find Out How You Can Get a Doctorate Without a Diploma.
Start by Finding Your In
Obviously, you can't just apply to a doctorate program without jumping through a few hoops, but you can still get there without a high school diploma. The key is getting into an accredited school, and then using the credits you earn to transfer to a higher institution. Contrary to popular belief, you don't need to earn a master's to qualify for a doctorate program — all you need is the tenacity to get you to your bachelor's.
Take an Equivalency Test
Equivalency tests like the GED allow you to earn a certificate that works in place of a high school diploma. A passing score will allow you to enroll in a community college or apply to a four-year institution, and it may even allow you to bypass placement tests. If you score high enough, you may be able to wave one credit of coursework in humanities and up to three credits of math, science, and social studies. Other organizations, such as HiSET and TASC, offer similar equivalency tests.
Enroll in Community College
Most community colleges will allow students to enroll without even a GED, as long as they're able to prove Ability-to-Benefit (ATB) status. Students must pass certain tests to demonstrate basic knowledge of English and math, but anyone with skills beyond the remedial level can qualify.
While most four-year universities don't consider ATB status when admitting new students, some do. This can be a great way alternate way to get your foot through the university door without a high school diploma or GED. It might also save you some time and money.
Be Wary of Bigger Shortcuts
Some legitimate colleges will offer limited college credit for life experience. However, there is a slew of scams out there that will award diplomas to anyone who can demonstrate enough life experience. Of course, they're worth about as much anything you might hand-draw yourself in crayon, so make sure to do your homework before applying to a program.
The path to a doctorate may be a little longer if you're beginning without a diploma, but the roadblocks are manageable if you take them a step at a time. Don't let your dreams of a solid career slip from your grasp any longer. With a little determination and hard work, you can earn your way into a more successful life.