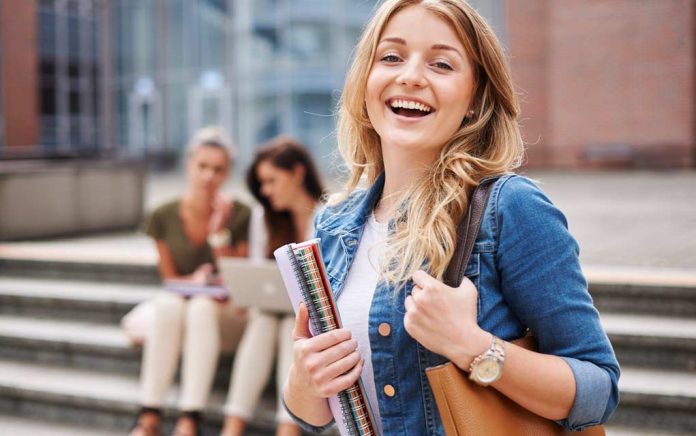 College can be an expensive undertaking, leaving many students struggling to find new ways to save money. Luckily, there are plenty of freebies right on campus that can help make life easier — at least while you're at school. Find the secret to frugal living without stepping a foot off-site with this fun guide!
Food
Many students have a hard time affording a suitable college meal plan that lets them eat at the cafeteria two to three times a day. That said, there are usually plenty of events on campus that offer free meals and snacks, especially if you're involved in different clubs and organizations. This can be a great way to save money on food while you're at school.
Health Items
If you go to your campus health center, you'll probably find that it offers a variety of free stuff. From over-the-counter medicines and bandages to condoms, menstruation products and more, your college may have any number of everyday health supplies you could need. All you need to do is ask!
Amazon Prime
Did you know that any college student can get a six-month Amazon Prime membership for free? Having Amazon Prime Student also means you'll save money on shipping if you order college books, dorm supplies or any other items you might need. It's a much cheaper, faster way to shop while you're on campus!
Movie Showings
Looking for a cheaper way to go out over the weekend with your friends? Many college organizations set up free movie nights on campus for students who are interested in having a relaxing evening or afternoon. It just goes to show that you don't necessarily have to spend money to get out and have a nice time!
Microsoft Office
College packages today often come with unlimited access to Microsoft Office programs (both local and online) that you can use throughout your school career. This means you don't have to pay any extra for high-quality document, spreadsheet and presentation-making programs you'll need for your classes.
T-Shirts
Buying apparel at your college store is usually very costly, but there are times when you can get clothes on campus for free. At some events, officials and organizations may give out free T-shirts to participants and visitors. It may be mostly a marketing strategy, but hey — free T-shirt!
Pens and Other Items
When you visit college club fairs or other campus-wide events, be sure to look out for little free items like pens, pencils, erasers, notecards and even candy. At events where vendors or student organizations go set up tables to promote themselves, they'll often hand out items like these as little rewards. If you need a few new writing utensils, find out when your next event takes place.
If you know where to go and what to look for, you'll soon become a pro at finding free stuff on campus. This little strategy can help you live a smarter, healthier life while you get your degree. Reduce your financial burden by finding the freebies available at your college.
~Here's to Your Success!
Copyright 2019, degreeadvisers.com