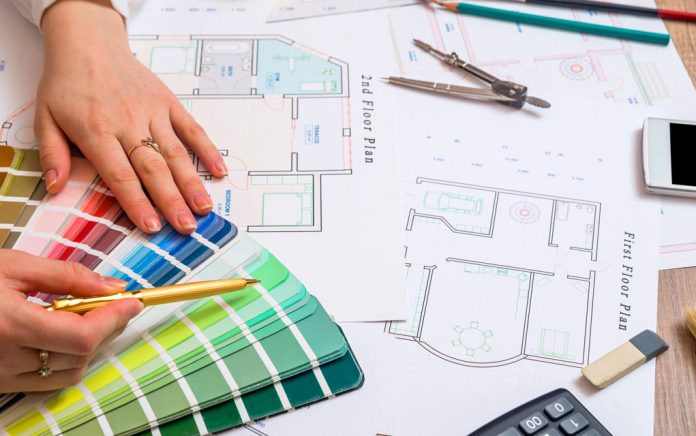 Do you see yourself in a creative career with amazing earning potential? Interior design is more than just decorating — it consists of planning, drafting and drawing, and can help you develop your eye for detail. That is just the beginning, too! This can be an exciting and challenging path for anyone who wishes to pursue a future that mixes art with logic.
Educational Requirements
Many interior design companies prefer an applicant with a bachelor's degree. While you can have a bachelor's in any field to get your foot in the door, participating in an Interior Design program proves most beneficial. Some programs are available at each of the first three levels, including associate's, bachelor's, and master's. The most commonly required classes in this field are computer-aided design (CAD), drawing, and interior design.
Once you've completed your schooling, you must still obtain your license to have the true title of interior designer. Each state varies in terms of qualifications for eligibility. The Bureau of Labor Statistics indicates the most commonly used exam is the National Council for Interior Design Qualification (NCIDQ). You cannot take this test until you have earned a Bachelor's in Interior Design and have gained two years of experience.
https://www.bls.gov/ooh/arts-and-design/interior-designers.htm#tab-4
Salary and Benefits
The Bureau of Labor Statistics reported a $49,810 yearly salary for interior designers in May of 2016. The top ten percent of earners reached $91,230, showing that this field offers plenty of room for professionals to grow and expand their earning potential.
One of the many benefits of this job is the ability to travel. You may have to travel to various design sites so you can offer your expertise. You will likely put in long hours and perhaps even work on weekends and holidays, but it may be well worth it for the high pay you can achieve and ability to show off your artistic capabilities.
Career Projections
By 2024, the position is projected to grow by four percent. This projection is slightly slower than the average job, but a growth in construction projects and long-term funding plans ensures the job of an interior designer will never be finished.
Obtain better job stability by joining a specialized design firm. Specialized areas are expected to grow by eight percent by 2024. Areas like healthcare, hospitality, and corporate design are the most in-demand, so joining these fields can help you continue to show off your skills and ideas as a professional interior designer.