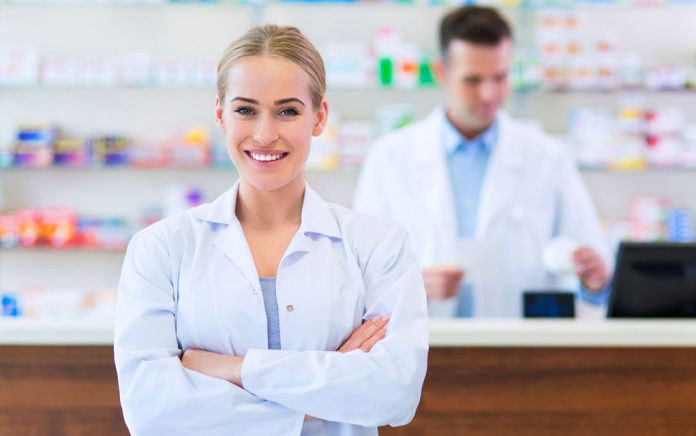 If you desire a medical career that gives you the ability to interact with clients and use your mind to solve problems, a career as a pharmacist may be great for you. There's a bit more to being a pharmacist than just filling prescriptions. From giving vaccines to educating both doctors and patients, this is a diverse and exciting position that has the potential to be a little different each day.
Education to Become a Pharmacist
Pharmacists complete undergraduate work, a pre-professional program and go on to seek a doctorate in pharmacy in order to practice. You will need to learn anatomy, histology, chemistry, clinical pharmacy skills, pharmacy labs, principles of pharmacology, immunizations and oncology. Internships and residencies offer experience and allow you to work in community and hospital pharmacies as an aide or trainee while you are still earning your degree. Once you have received your degree, you must be licensed by your state before you can officially be hired as a pharmacist.
Projected Job Security for Pharmacists
The U.S. Bureau of Labor Statistics projects a 3% growth in this field from 2014-2024. Of the 297,100 people employed as pharmacists in the U.S., 19% are employed by hospitals. Retail pharmacies are the most common locations for pharmacists. Degreed and licensed pharmacists can also work for pharmaceutical manufacturers, in academia or for insurance companies.
Pharmacist Income
In 2015, the median annual salary for a licensed pharmacist in the United States was $121,500. If you have the drive and time to get your pharmacist degree, you will be able to earn a nice living.
Pharmacists encounter patients from all walks of life and must be able to talk to those people, explain how to take their medications and answer any questions they may have. If an elderly woman wants to begin taking a vitamin supplement that shouldn't be taken with her blood pressure medication, a pharmacist is the one she will turn to help her find the best option. Helping people with expertise and compassion can not only make for a lucrative career, but a fulfilling ne as well.