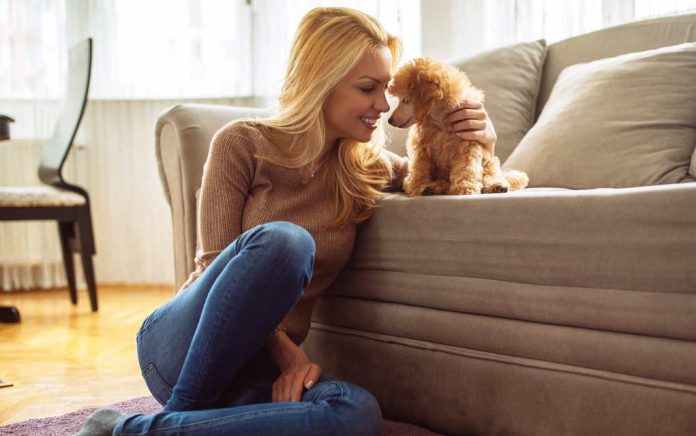 "Must Love Dogs". While this was a fun movie (and a common phrase on dating sites) it could also describe this job description out of Texas. If you think getting paid to play with puppies sounds like your kind of gig, this one's for you. How creative and fun is this?
Quick Read:
MUTTS Canine Cantina in Texas advertised an open position for a "Puptern" for the fall/winter season recently. The successful candidate will greet guests and play with their dogs while they eat. It's only four hours per week and the easiest $400 you'll ever make, but it's also a great example of how to get creative and make a bit of money in the process. Read the full story below to see if you're a good fit before you pack your bags for Texas!
If You're a Dog Lover Looking for a Side Gig, This is For You!
Viral Job Description Tempts Many
There are side gigs and then there are dream side gigs. This offer to pay someone $100 per hour (yes, per hour!) to play with dogs is easily one of those for many people. Let's face it, most of us would do a lot worse for a lot less (and have).
So What Are the Deets?
The MUTTS Canine Cantina, with two locations in the Dallas/Fort Worth area, is a restaurant and bar as well as a dog park. It recently went viral with this pawesome Instagram post advertising it's open "Puptern" position.
The application process itself was "pet-ty" easy; just submit a video that showed off your abilities with a favorite canine of your choice. The most creative entries were considered for the position. We're guessing they were flooded with applicants for one open internship!
The job requirements for the Puptern are to greet guests as they arrive at the restaurant and bar. They would then act as an escort for their pupper companions to the dog park and interact with them once they got there. The best news…they don't even have to be on pooper-scooper detail, they have someone else who does that!
Finding Your Dream Side Gig
If you missed your chance at dog-petting glory, have no fear: there are a plethora of other ways to make money on the side while working a full-time job. You might even find one working with animals at a local shelter. It might not pay $100/hour, but something is better than nothing. And getting paid to spend time with animals of any kind? That's something most people can really get into. It could even give you a foot in the door to becoming a vet tech or veterinarian.