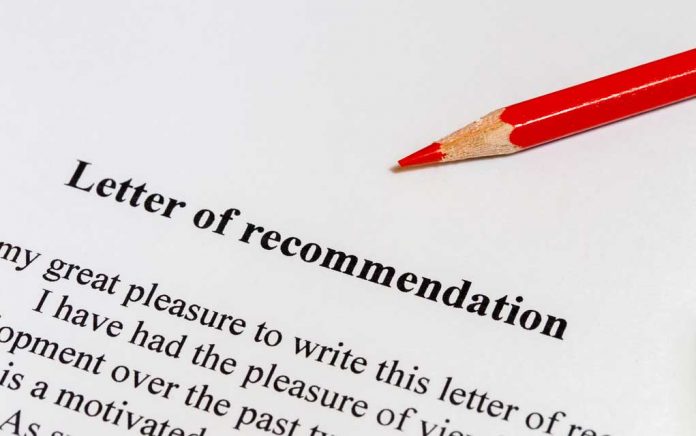 (DegreeAdvisers.com) – In school and in the workplace, a strong, positive letter of recommendation can go a long way to opening doors. A well-written letter can provide more background and information than a report card or work history can ever do.
A persuasive letter of recommendation speaks to our character, gives examples of how we've improved and succeeded over time and clearly illustrates our potential. To get the best possible letter of recommendation, here are a few steps to follow.
Consider Whom to Ask
There are many people who can likely vouch for our character, but we can consider which type of reference is likely going to be more appealing to our audience. A friend's letter may not have as much value as one from an authority figure or coworker.
We should also consider who is most likely to craft a well-written, persuasive and positive letter. A teacher who only knows us in passing is unlikely to give us the same glowing review as one who has watched our progress and cheered our successes.
Be Specific With the Request
When asking for a recommendation, it's important to ask if they're willing to provide a strong, positive recommendation. A lackluster letter endorsing our character just won't do.
More than that, we need to let the letter-writer know exactly what we hope to achieve with the letter and remind them of any information regarding our activities that could be helpful to include. Also, be sure to include the date the letter will be needed and ask well in advance of that date.
Waive the Right to Review Them
Having letters sent directly to the school or workplace is a bold move — and one that requires that we trust the person writing them. It also shows that we have confidence that the reference will successfully vouch for our character.
Follow Up
There are three stages of a successful follow-up. First, we follow up to make sure the letter has been written and sent. Second, we follow up to make sure it was received. Lastly, we follow up with a (preferably hand-written) letter or card to thank the writer of the glowing recommendation.
A stellar letter of recommendation can bring with it many opportunities for us. By asking the right people, being specific with what we need, showing confidence in their review and following up to confirm receipt and express our gratitude, we can move forward knowing we put our best foot forward for this next important step in our future.
~Here's to Your Success!
Copyright 2021, DegreeAdvisers.com