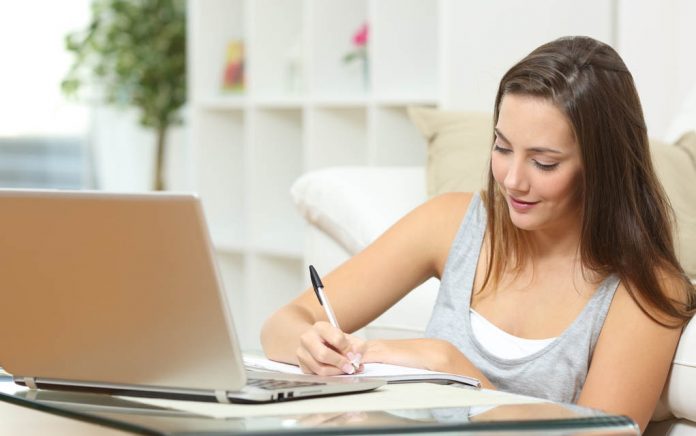 (DegreeAdvisers.com) – Getting a college degree takes time and dedication. Even if you're planning on doing most or all of your classes online, it's still a big commitment. But some majors are easier to do online than others.
There are some degree programs that seem to flourish in an online setting. They offer tons of flexibility, allowing you to complete them at a more comfortable pace. Many programs today can even take place entirely online, with no in-person requirements at all. Here are five of the easiest online college majors for homebodies and busy individuals.
Nursing
It's true that you need some hands-on medical experience to get into the nursing field. It's also easier than ever to get a nursing associate or bachelor's degree online thanks to the variety of accelerated programs available. If you're looking to get a medical degree as quickly as possible, we recommend finding schools that have remote options. Most classroom elements can be completed entirely online, and you shouldn't have any problem completing other in-person requirements as long as you live close to a teaching hospital or medical facility.
Writing and Communications
Having an educational background in writing and communications can set you up for a career in a wide range of fields. If you love researching, writing and reporting, one of these online degrees could be just the opportunity you're looking for. There are all types of online degrees available for people interested in professional writing, creative writing, broadcasting, digital media and more. Whatever your interest may be, an online program can offer the versatility and convenience you need to jumpstart a new career.
Business Administration
According to the National Center for Education Statistics, business has been one of the most popular degrees since the 1970s. The fact that it translates well to online learning makes it an even more convenient and versatile choice. A business administration degree opens you up to all kinds of job opportunities. The program you choose might also offer courses in marketing, accounting, business law, economics and so much more. As long as you're willing to put the work in, this is a great degree you can do mostly, if not entirely, online.
Foreign Language
Learning a foreign language isn't necessarily for everyone. It takes a lot of studying and practice. But it's also an excellent major to consider if you're planning to seek an online degree. Technology takes the place of in-person requirements in language and culture classes, and you can usually learn just as effectively from home as you could from a classroom. The only factor to keep in mind is that some schools can have study-abroad components for foreign language majors.
Computer Science
For math and technology buffs, computer science can be an incredibly profitable option. It's also well-suited for online learning thanks to its focus on computers and technology. You can easily take classes in higher-level math, logic, software engineering, statistics and data analytics without ever having to leave home. There are usually few to zero in-person requirements for this degree, so it could be a great option for you if you're interested in the sciences.
Some majors can be more difficult than others to complete remotely, but these fields of study are about as online friendly as you can get. Any of these options could be your ticket to an education you can be proud of — and a career you'll love for years to come!
~Here's to Your Success!
Copyright 2020, DegreeAdvisers.com