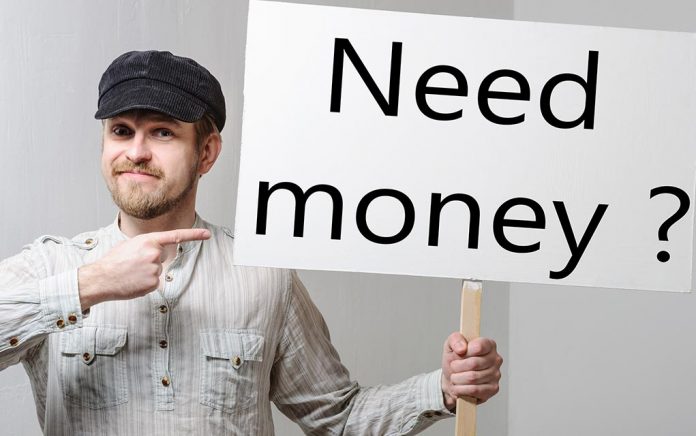 Adulting is hard, and getting the funds necessary to adult is even harder. According to the National Low Income Housing Coalition, a full-time, minimum wage job won't pay the rent for a two-bedroom apartment anywhere in the U.S. Anywhere! Which is why nearly 5 percent of people have more than one job. If you're feeling the pinch, and looking for ways to make some quick, easy cash, try these side gigs!
Quick Read:
If you're having difficulty making ends meet, you're not alone. A full-time, minimum wage job won't pay the rent. Fortunately, there are some side gigs that will help you supplement your income, such as driving for delivery services, selling stuff online and helping out freelancers as a virtual assistant. Keep reading to learn how you can make some easy cash with a side hustle.
Earn Some Easy Money With These Tips!
Deliver Stuff
If you have reliable transportation and a few extra hours to play with, you can earn some serious cash delivering food and groceries for companies like GrubHub, Uber Eats, Instacart and Shipt. The requirements for all of these are pretty basic. You get orders through an app, pick them up and deliver them. Plus, you can make your own schedule so it's easy to work in around other responsibilities.
The pay varies, depending on what platform you use, where you live and how busy you are during any given shift. However, these companies advertise that you will make between $15 and $25 per hour.
Sell Great Items
If you have extra stuff you want to get rid of, or if you have a knack for finding treasures on the side of the road or at yard sales, you can make some extra money by posting items for sale online. There are several websites that will allow you to post your things, such as Amazon, eBay, Facebook, Poshmark, Etsy and Swappa.
All of these websites have different requirements and attract different types of buyers. Therefore, it's vital that you learn all you can about a platform before you post items for sale. Consider who would most want to buy that particular item, and post it where that demographic is most likely to shop. You will have more success if you use the platform that your target market uses.
Virtually Assist Others
The freelance world is vast, and many freelancers are overworked. As a virtual assistant, you can help them perform tasks they don't have time to do such as answer emails, post to social media accounts, pitch clients, type or transcribe, light bookkeeping and more. If you have experience in any kind of office work, this should be a no-brainer for you.
Look on LinkedIn and remote job boards like FlexJobs for listings. You can also connect with real clients looking for help via sites like Office 88, Upwork, Assistant Match, Fancy Hands and Belay Solutions, among others.
It's true that there's no such thing as free money, but not all money has to be hard-earned. With these and other side jobs, maybe more of us can make ends meet, despite the rising cost of living. And then, with a little push, maybe we can go beyond surviving and get to thriving.
~Here's to Your Success.