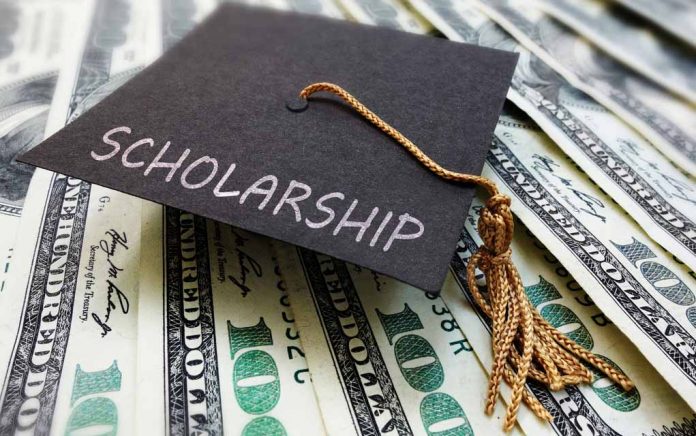 (DegreeAdvisers.com) – When you're striving for a college degree, every cent matters. The financial challenges that come with higher education are real. Luckily, plenty of scholarship opportunities are out there to lighten the load. And some of those options offer much, much more than your average $500 to $1,000 prize.
How would you like to try your hand at applying for a scholarship that gives prizes of $10,000, $20,000 or even $50,000 toward your education? The opportunities are everywhere if you know where to look, and the good news is there's something that suits almost everyone. So get the financial jumpstart you need by checking out a few of these crazy scholarships today.
Coca-Cola Scholars Program Scholarship
If you're a high school senior with a dedication to leadership and service, you might be eligible for the Coca-Cola Scholars Program Scholarship. This annual event allows you to apply for a $20,000 prize, which will go toward the school of your choice. A total of 150 seniors receive the award every year, so you could be in the running if you're a big achiever!
Create-A-Greeting-Card Scholarship Contest
Do you like to draw, take photos or create beautiful graphics? Then the Create-A-Greeting-Card Scholarship Contest may be right up your alley. To apply for this scholarship, you'll need to come up with a cool greeting card idea, design it and then send it in for review by The Gallery Collection. The person with the best art or photo will have their design made into a real greeting card — and as an added bonus, they'll receive $10,000.
Davidson Fellows Scholarship
The Davidson Fellows Scholarship is an award for high schoolers aged 18 and under who show exceptional promise in a given subject. Applicants can submit a piece of their work in science, literature, math, music or other field, and if it meets the criteria for acceptance, they could receive a $50,000 prize! Second- and third-place winners will earn $25,000 and $10,000 prizes.
QuestBridge National College Match
For low-income academically inclined students, there's an option that can ease the financial burden of education. Apply to the QuestBridge National College Match this year, and you could be considered for a full ride to one of the organization's partnering institutions. This includes a complete four-year scholarship that pays for both tuition and housing. Not a bad deal, huh?
Dell Scholars Program
Now, here's a scholarship you can apply for regardless of your academic achievements. This one only requires a 2.4 GPA, a need for financial assistance and a heart set on attending the college of your dreams. This makes you eligible for the Dell Scholars Program, which includes a $20,000 scholarship, a Dell laptop and all the support you could ask for. It's a great opportunity for young students who are dealing with financial barriers to college.
Every scholarship is a chance to show what you're made of and earn a ticket to the school of your choice. Keeping applying for prize opportunities like these, and who knows? You could win it big and soar to new educational career heights.
~Here's to Your Success!
Copyright 2020, DegreeAdvisers.com