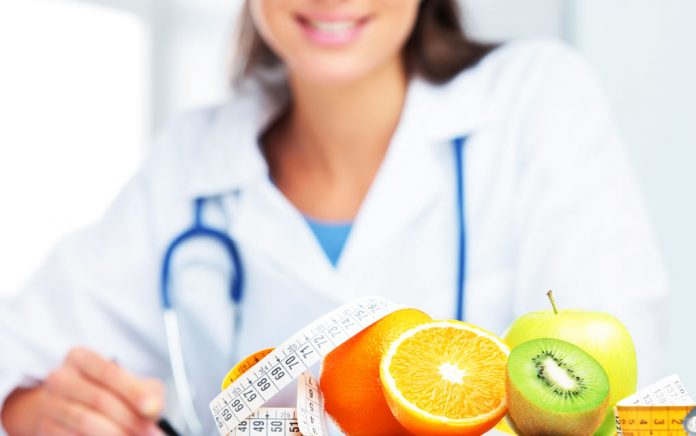 Are you passionate about maintaining a good diet and healthy living? If so, a career as a nutritionist may be waiting for you. Nutritionists can work both independently or for bigger institutions, helping to plan and implement public health and meal programs. This field has a projection of about 16 percent growth between 2014-2024.
The Career
Nutritionists are trained experts in food as it relates to health. They are educated to understand what is good for your body based on specific dietary needs, and help people to improve their lifestyle, manage disease, or achieve their goals through diet. As people discover just how important food is for their overall health, they often want professional guidance. Nutritionists can provide this important guidance to individuals, companies, or institutions. They often work in nursing homes, hospitals, clinics, or for the government. Some even opt to work independently to help people through a private nutrition practice of their own.
Dietitians and Nutritionists Make a Difference
A Nutritionist takes a person's individual needs and goals in mind and advises them on how to change their diet to fulfill those needs. These can include managing diabetes, building muscle, weight loss and more. Dietitians create, implement, assess and edit diet plans as needed. They can also help raise awareness about the importance of nutrition and contribute to research.
Education
Most people in this field have a bachelor's degree from a 4-year college or university. They also complete training during an internship or residency in their field. While it is not a standard in every state, in the majority of states, nutritionists and dietitians are required to meet requirements and get a special license to practice.
Pay Projections
In 2016, the annual median wage for dietitians and nutritionists was $58,920, meaning that half the people working in this field earned more and half learned less. The bottom 10 percent earned less than $36,470, while the highest earners took home more than $82,410. The top median wage earners were those in Outpatient care centers, who took in $64,000. Other common industries for nutritionists include state hospitals, private hospitals, nursing and residential care facilities, accommodation and food services, and government work. Those working in these areas had a median yearly income in 2016 between $55,000 and $60,000.
Looking To The Future
It's no secret that diet can be a key factor in controlling certain illnesses, or preventing them altogether. As this knowledge becomes more mainstream, it is expected that many more people will be turning to experts in nutrition for help and advice on improving their diet and overall lifestyle. The field is expected to grow more quickly than the vast majority of occupations. As awareness about the necessity of a healthy diet grows, it is expected that many more people and institutions will be seeking the expertise of nutritionists and dietitians.